The JWA ceremony and gala dinner is a celebration of excellence, innovation and achievement. It provides a unique platform for leaders in the industry to network and make valuable, vital international connections. For JWA 2021, the awards ceremony for JWA and JWA Dubai will be jointly held in the same gala dinner with the Dubai Diamond Conference (DDC).
Date: Monday, 21 February 2022
Time: 18:30 – 22:00
Venue: Asateer, Atlantis, The Palm in Dubai, UAE
Dress code: Business attire and jewellery (black tie optional)
The Awards is attended by an elite audience, including:
– Chairmen, CEOs and senior managers of major jewellery and gemstone companies.
– Leaders of international and local trade associations.
– Key government officials from major industry hubs.
– Pioneering entrepreneurs.
 
The much-anticipated event is the must-attend event for movers and shakers in the global trade. For more information, please contact [email protected]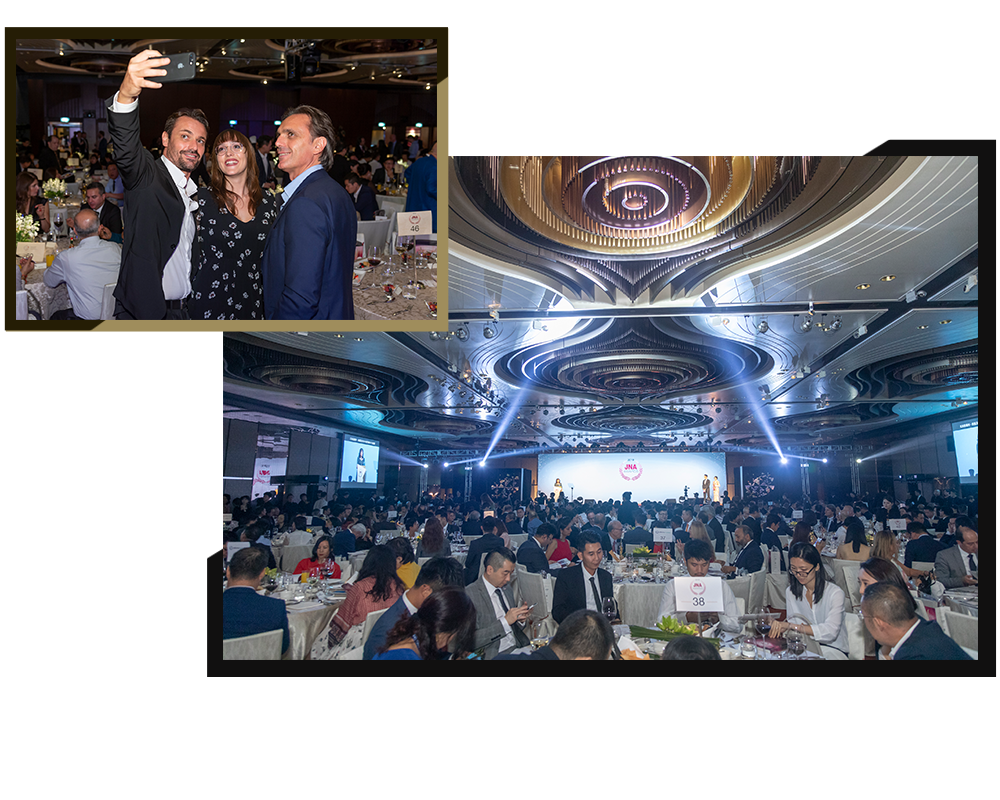 JWA 2021 Awards Presentation Ceremony - Recording