JWA Webinar Series #3: The Key to Build a Successful Branding and Marketing Campaign
429
429 people viewed this event.
Jewellery World Awards (JWA) is organising the third of its webinar series "Leading Through Change and Uncertainty". The topic of this upcoming webinar is on "The Key to Build a Successful Branding and Marketing Campaign".
The webinar will discuss some key factors to build a successful branding and marketing campaign with speakers' wealth of experience in the advertising and marketing field.
We all know the importance of branding and marketing, but what are the factors in creating successful and impactful campaigns? Richard Tunbridge, a seasoned marketing and advertising professional, will be sharing his insights and experience, together with a panel of leaders from the trade – Amit Dhamani from Dhamani Jewels, Angelina Lau from SK Jewellery Group and Tanya Alissia from PT Central Mega Kencana.
Additional Details
Speaker
Keynote Speaker: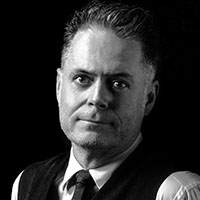 Richard Tunbridge
Executive Creative Director, O Group
Richard has been at the coalface of marketing in China and Asia-Pacific for 30 years. He has been responsible for campaigns that have successfully driven brands at local, regional and global levels at various international agencies including Grey, M&C Saatchi, Ogilvy, Leo Burnett, Publicis & TBWA. Under his creative direction, leading brands including Pantene, Cathay Pacific, AIA, Cartier, Mandarin Oriental, Estee Lauder, BMW, British Airways and Mercedes Benz have all benefited from his unique ability to effectively combine insight with understanding, intelligence and creativity in the development of engaging campaigns. Holding a Master's Degree in Advertising Science, Richard is currently completing a Doctorate of Business Administration with a thesis on the relationship between trust and brand equity in social media.
Panelists: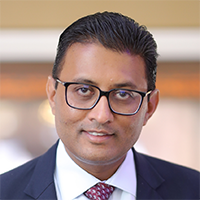 Amit Dhamani
Managing Director, Dhamani Jewels
Amit Dhamani joined the family business, Dubai-based Dhamani Group, in 1989. Since then, the company has evolved from a gemstone and diamond wholesale business to a vertically integrated enterprise, having expanded into jewellery retail. The group operates notable fine jewellery brands such as Dhamani 1969, Dhamani Jewels, Dusoul and Laviere. A Harvard Business School alumnus, Amit is a member of the Board of Directors of the Dubai Diamond Exchange and the Dubai Gold & Jewellery Group. He was also a past member of Board of Governors of the Gemological Institute of America for 9 years (2012-2021).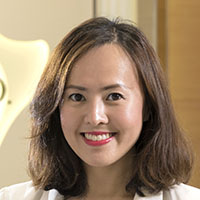 Angelina Lau
General Manager, SK Jewellery Group
Angelina Lau joined the Group in 2008 and has been in charge of all strategic operational and management matters at the Group since 2010, including the network of retail stores, branding and marketing activities, jewellery design and quality control. Lau is also responsible for the group's Love & Co brand, a premium brand with stores in Singapore, Thailand, Malaysia and China. She spearheads its strategic blueprint including brand concept, product and customer experience development and marketing direction, while overseeing its international launch and expansion. Founded in 1991, SK Jewellery Group has a network of retail brands including SK Jewellery, Love & Co., SK Gold, and Star Carat Shop.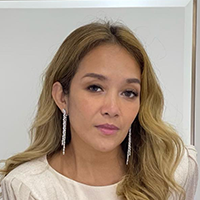 Tanya Alissia
Group Creative Director, PT Central Mega Kencana
Tanya Alissia started her career at Indonesian jewellery retail giant, PT Central Mega Kencana, as a trainer. She eventually joined the marketing and communications department of the group and then, for two years, led the sales and operations department of luxury jeweller Frank & co, the brand with the most outlets in the group. Alissia was recently promoted to Creative Director of the Group. The group was established in 1996 and has four jewellery brands, namely Mondial, Frank & co and The Palace, catering to different segments.
Moderator: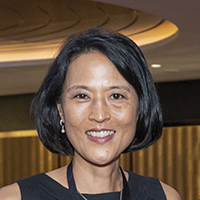 Edna Wong
Senior Consultant, Informa Markets
Edna is Senior Consultant at Informa Markets, responsible for the launch and planning of Jewellery World Awards (JWA). She started her career with Jewellery News Asia (JNA) and later held various marketing and strategy positions, including Media Planner at DMB&B in New York, Management Consultant at Mitchell Madison Group in New York, Regional Marketing Manager at American Express in Hong Kong, and Director of Business Development at a technology start-up. She earned her B.A. in Economics at Barnard College and her M.B.A. at Columbia University.