Industry game-changers to be recognised at 40th anniversary celebration of Jewellery & Gem WORLD Hong Kong this September
HONG KONG, 3 May 2023 – Industry icons, trailblazers and passionate educators are among the first wave of "Extraordinary 40" Awardees who will be recognised in Jewellery & Gem WORLD Hong Kong (JGW) and JNA's milestone celebration this September, Informa Markets Jewellery announced today.
Honouring industry talents who have helped shape and continue to shape the future of jewellery, "Extraordinary 40" – held under the auspices of Informa's Jewellery World Awards (JWA) – pays tribute to 40 industry champions whose vision, perseverance and accomplishments have made a profound and lasting impact not only within their organisations, but throughout the industry.
The first instalment of "Extraordinary 40" comprises 12 individuals from around the globe who represent the very best within their respective fields. The second group of Awardees will be unveiled in late May and the third and final group will be announced in June.
"I cannot think of a more fitting way to commemorate 40 years of JGW and JNA other than by celebrating the very people who are the heart and soul of our industry," said David Bondi, Senior Vice President of Informa Markets in Asia. "We made history together, and now, we are building our industry's future together."
Informa's "Extraordinary 40" will be celebrated at JGW, formerly called the September Hong Kong Jewellery & Gem Fair, which is returning to its most familiar format for the first time since 2019. The jewellery materials section of the fair will be highlighted at the AsiaWorld-Expo (AWE) from 18 to 22 September 2023 while finished jewellery, packaging solutions, tools & equipment, and jewellery industry-related technologies will be presented at the Hong Kong Convention and Exhibition Centre (HKCEC) from 20 to 24 September 2023.
Also making its comeback to the global stage this year is Jewellery & Gem ASIA Hong Kong (JGA), previously known as the June Hong Kong Jewellery & Gem Fair, which is set for 22 to 25 June 2023 at the HKCEC.
Presented below is the first set of JWA's "Extraordinary 40" Awardees:
*This list is sorted alphabetically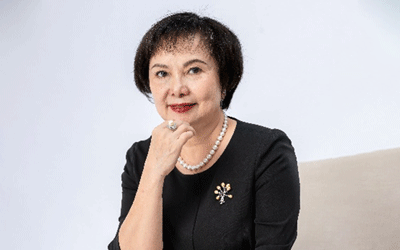 Founder and Chairperson, Phu Nhuan Jewelry Joint Stock Company (PNJ)
Cao Thi Ngoc Dung launched PNJ in 1988 with the goal of reviving Vietnam's jewellery industry. Under her leadership, PNJ has grown from an initial team of 20 to the largest jewellery retailer in Vietnam, employing nearly 7,000 staff and operating more than 400 outlets across the country. Valuing trust as highly as gold, Cao Thi Ngoc Dung – recognised as the most powerful woman in Vietnam's jewellery industry – introduced the "Gold Trust" philosophy as the guiding light of PNJ's operations.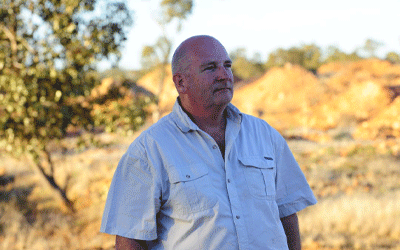 Director, Cody Opal Australia
Damien is a renowned expert in the field of opals and holds the position of Director at Cody Opal Australia and Managing Director of The National Opal Collection. He co-authored "The Opal Story," which has been translated into five languages. In 2018, his company produced a limited release of Opal Master sets, with each set containing 216 opal samples from all of the world's deposits to assist with the identification, classification and grading of opal. Cody Opal is now researching for a comprehensive new publication covering all opal deposits. Damien currently serves as President of the International Colored Gemstone Association (ICA).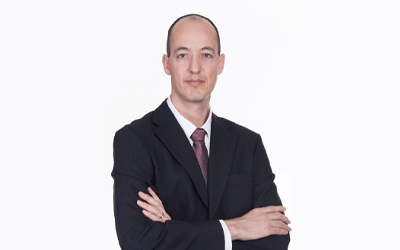 CEO, Sarine Technology Group
David has played an instrumental role in the initiation, development and introduction of many of the revolutionary innovations Sarine has brought to the diamond industry. Among these advances are the first technology-based artificial intelligence-driven polished diamond grading, the most complete and least disruptive end-to-end solution for diamond traceability, the emerging standard for light performance analysis, as well as other digital solutions to enable today's diamond retailers to better interact with their millennial customers.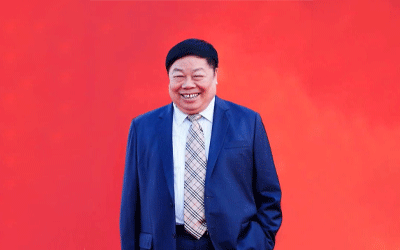 Founder and Chairman, Kimberlite Diamond
Often referred to as the "king of diamonds," Liusheng founded Kimberlite Diamond in 1995 and has since grown the company into one of the world's finest luxury jewellery brands. Under his leadership, the jeweller gained recognition for integrating diamond manufacturing and retail processes efficiently, and for its passion for exceptional craftsmanship and excellent quality. Kimberlite Diamond's accomplishments have also been instrumental in the development of China's diamond market.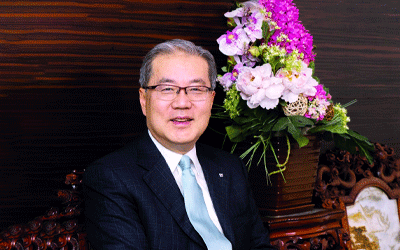 Founding President and Chairman, Diamond Federation
of Hong Kong (DFHK), China
An industry pillar and pioneer, Lawrence began his career in the family jewellery business over four decades ago. He went on to establish MaBelle Jewelry in the early 1990s, a diamond jewellery brand that caters to a broader market, primarily consisting of aspirational consumers. As the founding president and current chairperson of the Diamond Federation of Hong Kong (DFHK), Lawrence played a vital role in promoting and implementing groundbreaking initiatives that strengthened Hong Kong's position as a global diamond and jewellery trading hub. He also spearheaded the creation of a culture of integrity and excellence in the city's jewellery market, which continues to serve as the guiding principle for every jewellery retailer in Hong Kong.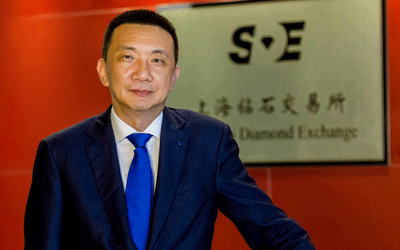 President, Shanghai Diamond Exchange (SDE)
Lin Qiang's exceptional leadership and strategic vision have been a primary catalyst for the transformation of the Shanghai Diamond Exchange (SDE) into one of the world's largest and most influential diamond exchanges. His dedication to reforming China's diamond tax and management policies in accordance with international standards, as well as promoting market integration, has contributed significantly to the development of China's diamond market. A highly respected figure in the international diamond community, Lin Qiang holds the esteemed position of Vice President of the World Federation of Diamond Bourses.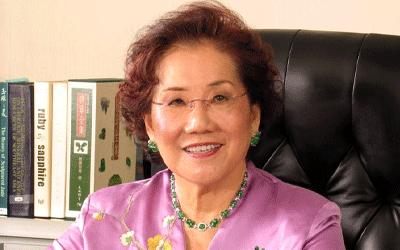 Founder, Hong Kong Gems Laboratory and HK Institute of Gemmology
Affectionately referred to as "The Jade Lady," Mimi is an internationally renowned gemmologist, mineralogist and jade expert who founded the Hong Kong Gems Laboratory and HK Institute of Gemmology. Her accomplishments included defining and officialising the terminology "Fei Cui Jade," which significantly improved the market's understanding of a gemstone prized for its distinct beauty, rarity and cultural significance, and the jadeite trade's reputation among consumers. She proposed the name and identification methods for the artificial treatment of jade. Her research, combined with market analysis, resulted in the classification and identification methods of A, B, C and B+C grades. Today, this has become the industry standard for jade identification worldwide, providing stability and far-reaching benefits for the trade.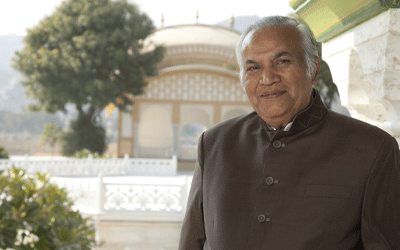 Strategic and visionary, Navrattan transformed KGK into a truly global enterprise. Most recently, the company launched a diamond and jewellery manufacturing facility in Gaborone, Botswana, and initiated the second phase of expansion in Prawet District, Thailand, in collaboration with the Government of Thailand. Today, the group has a presence in over 15 countries and regions. Navrattan also played a pivotal role in inspiring excellence in the jewellery and gemstone trade through his involvement in key industry organisations. A role model for the younger generation, he is a prime mover whose business acumen is matched only by his passion for giving back to society.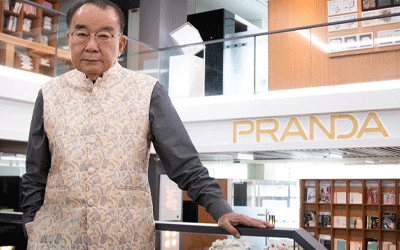 Founding Chairman, Pranda Jewelry Public Company Limited
Prida is known as one of Thailand's visionary entrepreneurs, and is credited for transforming Pranda into one of the world's top jewellery manufacturers. Under his leadership, Pranda is marking its 50th anniversary this year by reinforcing its position as a responsible jeweller to the community, society and the world. Prida attributes the company's longevity to three factors: its people, whom it considers as family; its home base of Thailand – the coloured gemstone centre of the world, and its dedication to sustainability and responsible business practices. This high-profile industry game-changer also champions Thailand-made jewellery globally, encouraging other home-grown manufacturers to explore and capture international markets.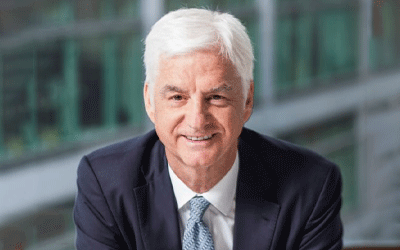 Former Executive Vice President for Brands & Consumer Markets,
De Beers Group; Chairman, Natural Diamond Council
One of the most well-loved leaders in the diamond industry, Stephen dedicated 37 years of his life following the "diamond dream," and continues to do so as Chair of the Natural Diamond Council. He is recognised as a key figure in opening up the diamond market in China in 1991. Today, China is second only to the US in terms of demand for diamonds. Stephen also unlocked opportunities in India's diamond market, which was previously dominated by gold. His lifelong mission is to keep the "diamond dream" alive for new generations of consumers worldwide, as diamonds remain the ultimate symbol of love, commitment, enduring value, success and elegance.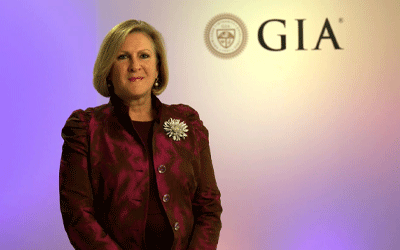 Susan occupies one of the most important jobs in the industry – that of leading an institution whose sole mission is to protect the public trust in gems and jewellery by upholding the highest standards of integrity, academics, science and professionalism. Her passion for the industry is evident in her accomplishments. Under her leadership, GIA expanded its global presence, developed diamond verification services and other innovations, and championed diversity and inclusion across the sector.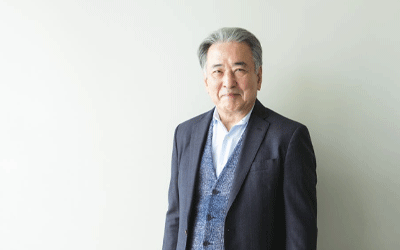 CEO, Hosei Co Ltd
Former Chairman, Japan Pearl Exporters' Association (JPEA)
Yoshihiro held the position of chairperson at the Japan Pearl Exporters' Association (JPEA) for more than 18 years, marking a significant moment in the industry's history. He was the first pearl trader specialising in South Sea pearls to lead JPEA, breaking the tradition of appointing only those who dealt with Japanese Akoya pearls. Under his leadership, the Japan Pearl Pavilion was launched at Hong Kong fairs, bringing recognition to the JAPAN PEARL BRAND and promoting its quality to expand its reach. This initiative instilled trust, confidence and reliability for overseas buyers visiting the pavilion.
For more information about the "Extraordinary 40" Awards, visit jwawards.com.
About the Jewellery World Awards (JWA)
JWA celebrates innovation, best business practices and excellence in the jewellery and gemstone industry. Formerly known as the JNA Awards and established by Informa Markets Jewellery in 2012, JWA has evolved to embrace a broader range of entrants, irrespective of size, area of specialisation and geographical location. For more information, visit jwawards.com
About Informa Markets Jewellery
Informa Markets creates platforms for industries and specialist markets to trade, innovate and grow. Our global jewellery vertical, Informa Markets Jewellery, offers in-person and web-based sourcing experiences, digital solutions and dedicated B2B platforms that bring international buyers and quality sellers together in the fine jewellery, gemstone, and fashion jewellery and accessories markets. Our resources, industry experience, influence and focus as a partner are enhanced by our global jewellery portfolio consisting of fairs and events in key cities; a powerful digital platform – JewelleryNet; a dedicated Jewellery Media team, led by flagship publication, JNA; an education-based programme – Jewellery & Gem Knowledge Community, and the industry's most prestigious awards programmes – Jewellery World Awards (JWA) and its regional edition, JWA Dubai. To learn more, visit our website.
For media enquiries, please contact: