Gemfields celebrating business excellence with JNA Awards 2016
Coloured gemstone producer joins Rio Tinto Diamonds and Chow Tai Fook as Headline Partner
HONG KONG, 21 June 2016 – Gemfields, the world's single largest emerald, ruby and amethyst miner, is the latest industry powerhouse to join the distinguished list of sponsors for the 2016 edition of the JNA Awards. The awards programme, widely regarded as the Oscars of the jewellery and gemstone industry, aims to promote and uphold excellence in innovation, creativity, leadership, sustainability and best business practices.
The London-listed, multinational mining company joins Rio Tinto Diamonds and Chow Tai Fook as a JNA Awards Headline Partner. Diarough Group, the Israel Diamond Institute Group of Companies, Shanghai Diamond Exchange, and Guangdong Land Holdings Limited are also supporting the Awards as Honoured Partners.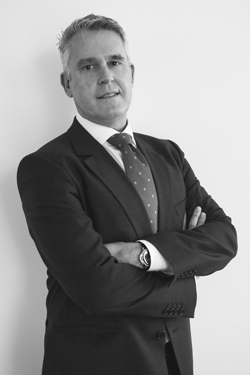 Ian Harebottle, CEO of Gemfields, said, "As a leading supplier of responsibly sourced coloured gemstones, Gemfields consistently champions excellence and innovation within the industry. As a key stakeholder within this sector, we have been pioneering the cause of modernism and the importance of creativity and individual design in the creation of exceptional pieces of jewellery, and will continue to work with both young and established designers in the creation of jewellery featuring coloured gemstones. The JNA Awards is a fantastic platform from which to encourage the industry to innovate in the use of colour and something that we are very proud to be a part of."
"We are truly delighted and excited to welcome Gemfields as our third Headline Partner on the fifth anniversary of the JNA Awards. Gemfields has long been recognised as a company that constantly strives to innovate and raise industry standards. There is a strong alignment between our organisations in terms of promoting business excellence in a sustainable and responsible manner," added Letitia Chow, founder of JNA, Director of Business Development – Jewellery Group at UBM Asia, and Chair of the JNA Awards judging panel.
Gemfields is the world's leading supplier of responsibly sourced coloured gemstones, specialising in emeralds and amethysts from Zambia, and rubies from Mozambique. It has a proven track record of delivering a reliable supply of professionally graded, uncut coloured gemstones to world markets through a programme of private auctions. In addition, the company opened a division specialising in the sale of cut and polished coloured gemstones. In January 2013, Gemfields acquired Fabergé, an iconic and prestigious brand of exceptional heritage, to create a globally recognised coloured gemstone champion.
The annual JNA Awards Ceremony and Gala Dinner will take place on Thursday, 14 September, during the September Hong Kong Jewellery & Gem Fair 2016, where the winners of the Awards' 11 categories will be announced.
For more information, visit http://www.JNAawards.com/ or contact:
JNA Awards Marketing
UBM Asia (Hong Kong)
+852 2516-2184
[email protected]