Gübelin Group renews commitment to JNA Awards
Joins Rio Tinto, Chow Tai Fook, Diarough, Israel Diamond Institute,
Shanghai Diamond Exchange and Guangdong Land as Partners of Awards' 2015 edition
 HONG KONG, 15 April 2015 – The Gübelin Group, known for its three areas of expertise – fine jewellery that merges Swiss goldsmith craftsmanship with rare gemstones, a world-renowned scientific gemstone laboratory and the Gübelin Academy for gemmological education – is returning as an Honoured Partner of the JNA Awards for the third consecutive year, awards organiser JNA (Jewellery News Asia) has announced.
The Switzerland-based company joins Headline Partners Rio Tinto and Chow Tai Fook, and fellow Honoured Partners Diarough Group, Israel Diamond Institute Group of Companies (IDI), Shanghai Diamond Exchange and Guangdong Land Holdings Limited (GDLAND) in supporting one of the industry's most prestigious and widely respected awards initiatives.
The JNA Awards recognises and honours outstanding companies from around the world whose business practices have had a positive impact on the Asian region and the gemstone and jewellery industry. These companies have shown exceptional leadership, embraced innovation and demonstrated a commitment to sustainability.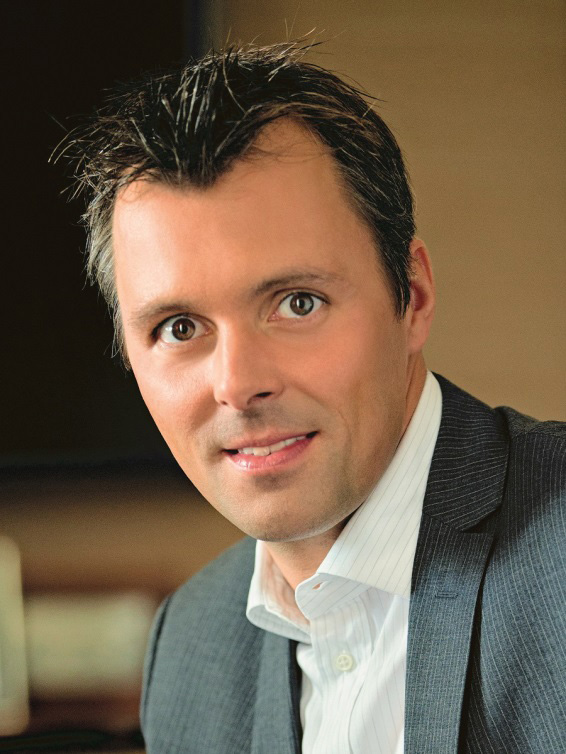 Raphael Gübelin, CEO and Board Member of the Gübelin Group, said, "We are very delighted to support JNA Awards 2015, probably the most important event of the year for the jewellery industry. It is an occasion to catch up with old friends, strengthen relationships, and discuss recent innovations and new ideas or products. For our part, we are pleased to announce this year that the Gübelin Gem Lab will introduce redesigned Gem Reports, improving their readability. In addition, in September during the fair, we are proud to be launching our new Level 2 classes at the Gübelin Academy, providing an even deeper insight into coloured gemstones."
"Gübelin has long been recognised as a company that consistently strives for excellence and has a deep commitment to the highest standards – values that the JNA Awards is set out to promote in the jewellery and gemstone industry. We are most honoured to join hands with such a respectable global partner in building synergy among industry stakeholders and supporting best business practices within the trade," added Letitia Chow, founder of JNA and Director of Business Development – Jewellery Group at UBM Asia.
Established in 1854, Gübelin is a family-owned business now led by sixth-generation members with operations covering jewellery manufacturing, retail, gemstone testing, and most recently, a gemstone education academy. Headquartered in Lucerne, Switzerland, Gübelin has nine boutiques in key locations across Switzerland, Kuala Lumpur and Hong Kong. In 2013, Gübelin further grew its presence in Asia, with the inauguration of its VIP Salon and the opening of the Gübelin Academy in Hong Kong, which offers courses aimed at trade professionals, private clients and connoisseurs of coloured gemstones.
The group also operates its world-renowned Gübelin Gem Lab, one of the world's oldest and most respected institutions of its kind, which is widely trusted by gemstone dealers, jewellery retailers, auction houses, royal families and private collectors since the 1920s.
JNA Awards 2015 is now accepting entries until 30 April, 24:00 Hong Kong time. The awards ceremony will be held on Sunday, 20 September, during the September Hong Kong Jewellery & Gem Fair 2015, at the Regal Airport Hotel in Hong Kong, where the Recipients in 16 award categories will be announced.
For more information about the JNA Awards, including the full list of 2015 award categories, visit www.JNAawards.com or contact:
JNA Awards Marketing
UBM Asia (Hong Kong) 
+852 2516-1683
[email protected]