JNA Awards 2013: Wallace Chan to receive "Outstanding Contribution Award"
HONG KONG, 25 July, 2013 – JNA (Jewellery News Asia), organiser of the JNA Awards, is delighted to announce that Wallace Chan is the recipient of the "Outstanding Contribution Award" to the jewellery industry. The accolade will be presented to Chan at an awards ceremony and gala dinner scheduled for 12 September at The Grand Hyatt, Hong Kong.
Chan is the first recipient to be honoured at the JNA Awards for "Outstanding Contribution of the Year".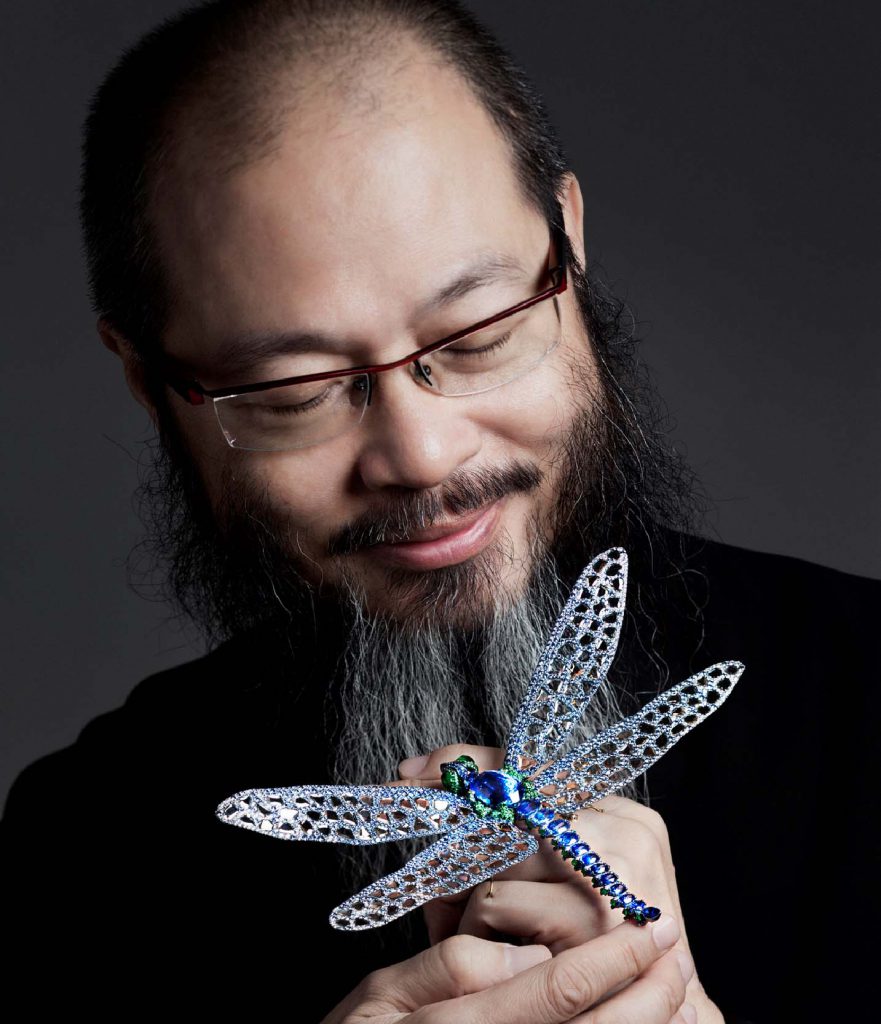 Letitia Chow, Chair of the JNA Awards judging panel, said: "Wallace has made his mark in the global jewellery industry with his unique insight and creativity, which translate into a collection of amazing masterpieces. His accomplishments have not only put his name on the world map, but have brought Asian designs in the forefront of the artistry world.
"Globally recognised as a top fine jewellery artist and master craftsman, Chan, with his great talent and painstaking hardwork, constantly makes innovative designs and manufacturing breakthroughs," Chow added.
Commenting on the Award, Chan said: "Efficiency comes from diligence, and success depends on forethought. I believe that for any industry to be efficient and successful, it is important to be devoted to one's craft, and at the same time, be brave enough to innovate. Thank you for this Award. This prestigious recognition serves as a great encouragement for me to further push my creative boundaries."
A celebrated artist, sculptor, jewellery designer and master craftsman, Chan has a distinguished career that spans nearly three decades.
He has made a significant impact on the global haute joaillerie scene following his spectacular debut at the Biennale des Antiquaires in Paris in 2012. To date, he is the only Asian artist invited to the Biennale. As a Chinese jewellery master, he brought to the Biennale the essence of Oriental philosophy and Chinese culture, opening up a profound dialogue between cultures.
Raised in Hong Kong, Chan spent his youth mastering Eastern sculptural designs and techniques, and Western lapidary art. In the mid-1980s, he invented the "Wallace Cut" – a crystal-carving technique that includes elements of cameo, intaglio and gem-faceting. Following eight years of research in titanium and metal alloy, casting and smelting techniques, he unveiled his revolutionary mastery of titanium in jewellery-making in Europe in 2007.
Chan has been invited to showcase his collections in high-profile and prestigious exhibitions in China, the US, Germany, Italy, Switzerland, Russia, Singapore, Japan and Taiwan. The German jewellery industry has even given him the title "carving genius," in deference to his unique talent.
The JNA Awards is an industry-wide event that honours and recognises excellence and achievement in the global jewellery trade with an Asian focus.   The event will be held on the sidelines of the September Hong Kong Jewellery & Gem Fair, which will run from 11 to 17 September. 
The second annual edition of the JNA Awards is led by Rio Tinto Diamonds and Chow Tai Fook as Headline Partners, with Gubelin, Israel Diamond Institute, KARP Group, Robert Wan Tahiti and the Shanghai Diamond Exchange as Honoured Partners.
The awards ceremony and gala dinner is a ticketed event by application only. Interested parties can submit their request by logging on to www.JNAawards.com.