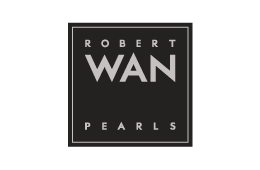 Robert Wan Group, located in Papeete, Tahiti, is a global brand that focuses its activities around the culture of Tahitian pearls. The Group is represented in Europe, Hong Kong, Mainland China, Japan, the Middle East and Oceania.
The brand representing the culmination of Robert Wan's vision to create timeless exquisite pearl jewellery embracing his passion to combine elegance, nature and sophistication. The result is high-end feminine designs, chokers and sautoirs of superb-quality pearls from his farms in South Marutea, Polynesia.
Robert Wan as one of pearl cultivations pioneers, plunged into the industry in the early seventies. He has now become the first Tahitian pearls producer top conquer the international markets, earning him his nickname: "the Emperor of the Pearl". In 1983, he acquired the atoll of South Marutea, in the Tuamotu Gambier archipelago.
" At Cannes Film Festival and the Academy Awards, you see celebrities wearing stunning jewellery. This time, the attention will be in Hong Kong at the JNA Awards where jewellery, gemstones and, of course, pearls will be the stars of the show. We are proud to sponsor the JNA Awards that celebrate and promote excellence in our industry."
– Robert Wan
Founder and Chairman
Robert Wan Tahiti