Paspaley announced as JNA Awards 2014 Honoured Partner
HONG KONG, February 24, 2014 – JNA (Jewellery News Asia) announced that Paspaley Pearling Company, the leading producer of Australian South Sea pearls, is joining an already impressive roster of sponsors for the JNA Awards 2014.
The Australia-based company is joining Headline Partners Rio Tinto Diamonds and Chow Tai Fook, and fellow Honoured Partners Gübelin Group, the Israel Diamond Institute, KARP Group and Shanghai Diamond Exchange in supporting one of the industry's most important and prestigious initiatives.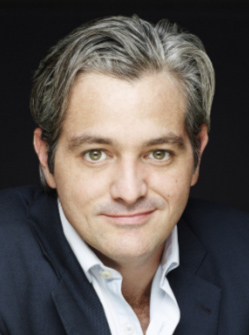 Now on its third year, the JNA Awards offers a platform to honour innovators and leaders of the international jewellery industry. It pays tribute to their achievements and contribution, particularly in Asia.
Awards organiser JNA (Jewellery News Asia) also announced that the JNA Awards 2014 ceremony and gala night will be held at the InterContintental Hong Kong on September 16, 2014 during the September Hong Kong Jewellery & Gem Fair, the world's number one fine jewellery event.
Letitia Chow, founder of JNA and director of Business Development – Jewellery Group at UBM Asia, said, "We are delighted to welcome Paspaley as an Honoured Partner of the JNA Awards. Their strong backing of the programme reflects the Awards' growing stature as we celebrate the exceptional achievements of the jewellery and gemstone industry in the past year."
Peter Bracher, executive director of Paspaley Pearling Company said, "Paspaley has worked closely with UBM for many years. UBM has been instrumental to our efforts to promote Australian South Sea pearls throughout Asia and other parts of the world. We have always been particularly impressed with UBM's strong focus on education. We regard education and category awareness as essential to the long-term prosperity of the pearl sector. UBM has been a valuable partner in achieving this goal to the benefit of the entire jewellery industry."
Bracher added, "The JNA Awards is a celebration of the key achievements and progress of the global gemstone and jewellery industry and we are excited to be participating as an Honoured Partner for 2014."
As Australia's largest and oldest pearling company, Paspaley is the leading purveyor of Australian South Sea pearls, supplying strands, loose pearls and mother-of-pearl shells to the world's leading jewellery retailers and wholesalers. In September 2013, the family-owned company held its 50th Pearl Auction in Hong Kong, welcoming nearly 300 buyers, representing 120 companies from 16 countries, and generating more than ¥1 billion (US$10.3 million) in revenues.
During its inaugural edition, the JNA Awards conferred the "Lifetime Achievement Award" to former De Beers Group Chairman Nicky Oppenheimer. In 2013, the Awards recognised 16 recipients across 16 categories at a ceremony and gala dinner attended by over 500 industry luminaries. Industry pioneers Leung Sik Wah and Wallace Chan were feted with the "Lifetime Achievement" and "Outstanding Contribution of the Year" awards, respectively.
For more information regarding the JNA Awards, including the full list of 2013 recipients, visit www.jnaawards.com.