DMCC's Ahmed Bin Sulayem is Recipient of JNA Awards 2014's
Outstanding Contribution Award
Hong Kong, 28 August 2014 – JNA (Jewellery News Asia), organiser of the JNA Awards, is pleased to announce that Ahmed Bin Sulayem, Executive Chairman of DMCC (Dubai Multi Commodities Centre), is the recipient of the 2014 Outstanding Contribution Award.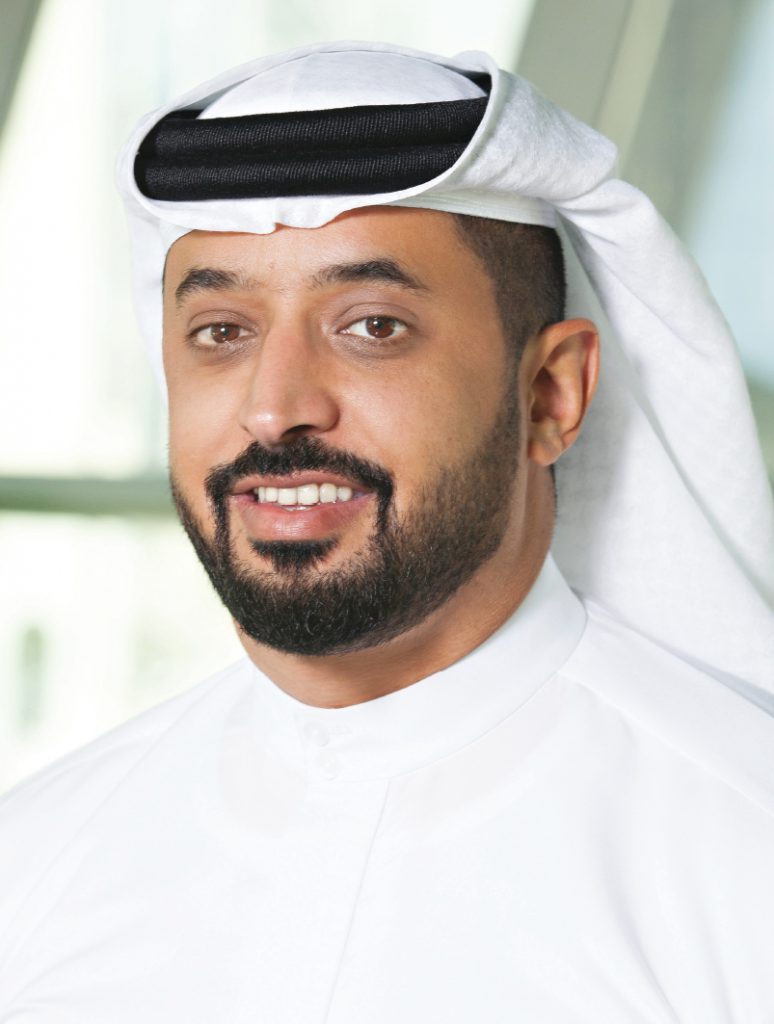 Bin Sulayem, the second individual to be receiving this annual accolade, will be honoured at the JNA Awards Ceremony and Gala Dinner on 16 September at the InterContinental Hong Kong. The much-anticipated awards event, the culmination of a year-long process, will be held alongside the world's No. 1 fine jewellery event, the September Hong Kong Jewellery & Gem Fair.
Bin Sulayem's accomplishments have had an extraordinarily positive and enduring impact, not only on DMCC and Dubai, but on the global gemstone and jewellery industry, according to Letitia Chow, Chair of the JNA Awards judging panel.
Chow added, "Under Ahmed Bin Sulayem's leadership, DMCC has enhanced the flow of diamonds, precious metals, pearls and other commodities through Dubai – one of the world's leading trade hubs. His vision and boldness in executing his role at DMCC has led to the expansion of the global commodities sector.
His leadership has not only established Dubai as a major commodities trading hub, but also promoted synergistic collaboration with trading partners in Asia."
Under Bin Sulayem's guidance, Dubai has become one of the leading diamond trading centres in the world – ideally positioned, geographically and operationally, to serve a pivotal role in the "New Silk Road."
Commenting on the award, Bin Sulayem said: "It is an honour to accept this prestigious award on behalf of DMCC and Dubai as testament to the strength and leadership of His Highness Sheikh Mohammed Bin Rashid Al Maktoum, Vice President, Prime Minister of the UAE and Ruler of Dubai. It is his vision that has enabled DMCC to establish Dubai as the global hub for commodities trade and enterprise, and in doing so making the most of the Emirate's geographical location between the jewellery and gemstone-producing and consuming countries."
Bin Sulayem continued, "Today's gold trade through Dubai has grown from US$6 billion in 2003 to US$75 billion in 2013. The diamond industry has equally grown to some US$39 billion, and Dubai today is ranked among the world's top three marketplaces for rough and polished diamonds. We are proud to have achieved this in just 10 short years.
"We look forward to continuing on this strong growth trajectory and to further collaborate with our trading partners in China, Hong Kong, as well as other Asian key market players to maximise on the many opportunities that lie ahead."
Bin Sulayem joined DMCC in 2001 and has since introduced revolutionary infrastructure such as Almas Tower, the tallest commercial tower in the Middle East purpose-built for the diamond trade; and a number of successful products and services, including the establishment of the DMCC Free Zone, the Dubai Gold and Commodities Exchange (DGCX) the Dubai Diamond Exchange (DDE), and other services such as gold refineries, gold and diamond vaults, and the UAE Gold Bullion Coins which were designed to celebrate the accomplishments and vision of the UAE's leaders. Bin Sulayem has also played a leading role in reviving Dubai's traditional pearling industry by launching the Dubai Pearl Exchange in 2007. In just over a decade, DMCC has enabled the flow of trade through Dubai to grow immensely while positioning its free zone as the global gateway for commodities trade and enterprise.
Now in its third year, the JNA Awards is an industry-wide event that honours and recognises excellence and achievement in the global jewellery trade with an Asian focus. In 2013, it conferred the Outstanding Contribution of the Year Award to celebrated jewellery master and sculptor Wallace Chan, who has made a significant impact on the global haute joaillerie scene following his spectacular debut at the Biennale des Antiquaires in Paris in 2012.
For the Awards' 2014 edition, a total of 29 companies and six individuals from 11 countries and regions have been shortlisted across 16 categories.
The event has received an overwhelming response in attendance to the night of the awards ceremony and gala dinner.  For more information on the event and past award recipients, please visit http://www.jnaawards.com/.