JWA Webinar Series #2: Exploring AI in the jewellery industry
470
470 people viewed this event.
As part of the JWA Webinar Series on "Leading Through Change and Uncertainty", through a case study in the fashion industry, we explore how AI can be applied to enhance and transform the jewellery business, from forecasting trends to retailing.
Additional Details
Speaker
Keynote Speaker: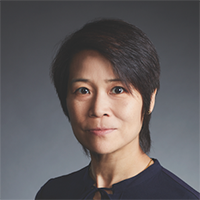 Jeanne Lim
Co-founder & CEO, beingAI Limited
Jeanne is the Co-founder and CEO of beingAI, a transmedia AI company creating AI characters and stories that inspire and entertain us.
Jeanne has more than 25 years of experience in marketing and technology. She is the board member and former CEO and CMO of Hanson Robotics, and the co-character lead and brand manager of Sophia the robot. She held Asia Pacific marketing leadership roles at Apple, Dell, Cisco, 3Com, and Danaher.
Jeanne has a Ph.D. in integrated and holistic health, an MBA from the Hong Kong University of Science and Technology, and a BA in Psychology from the University of California, Berkeley.
Panelists: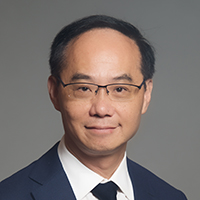 Kent Wong
Managing Director, Corporate and Hong Kong, Macau and Overseas of Chow Tai Fook Jewellery Group
Mr. Wong Siu-Kee, Kent joined the Group in 1977, was appointed as Managing Director of the Company in July 2011 and re-designated as Managing Director, Corporate and HK, Macau & Overseas, of the Company in April 2021, being responsible for the Group's overall corporate management and its development in Hong Kong, Macau and overseas. He is a member of the Nomination Committee and Remuneration Committee of the Company. Mr. Wong is also a director of certain subsidiaries of the Group. Mr. Wong has diverse experience in business development as well as in operations and management. His far-reaching insight has been proven by the solid foundation built through the "Smart+ 2020" strategic framework he led to deliver exceptional customer experiences underpinned by commitments to innovation, technology and sustainability.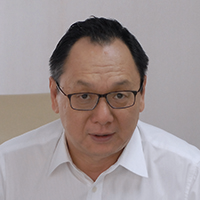 Li Chongjie
CEO of China Stone Co Ltd, Thailand
After obtaining his master's degree from Tongji Medical College of HUST in China, Li Chongjie ventured into the gemstone trading industry in 1990 in Thailand, where he eventually founded China Stone Co Ltd in 1995. Nowadays, China Stone is a renowned manufacturer of precision machine-cut natural gemstones with various innovative achievements under its belt. To name a few, the company introduced its own set of color standard in 2003, and launched its very own colour sorting machine and RFID inventory management system in 2015. China Stone is no doubt a pioneer in the trade; it always pushes forward the limits to pursue excellence by utilising latest technology.