Hong Kong grabs prestigious accolades at JNA Awards 2015 
HONG KONG, 29 October, 2015 – Hong Kong companies shone brilliantly at the fourth annual JNA Awards as they picked up plum awards across four categories, including the two highest accolades – the Lifetime Achievement Award and 3 Decades of Excellence Award. Organised by JNA (Jewellery News Asia), the JNA Awards is the culmination of a year-long effort to recognise individuals and companies that are raising the bar on quality, innovation and excellence in the jewellery industry.
Leading off the assembly of awardees from Hong Kong was Mimi Ou Yang Chiu Mei, recipient of the event's highest honour – the Lifetime Achievement Award. The other awardees were the Hong Kong Jewellery & Jade Manufacturers Association (HKJJA); Chow Tai Fook Jewellery Group Ltd and Lorenzo Jewelry Ltd.
Recipients of this year's JNA Awards from Hong Kong and their categories are:
1. Mimi Ou Yang Chiu Mei – Lifetime Achievement Award
2. HKJJA – 3 Decades of Excellence
3. Chow Tai Fook Jewellery Group Ltd – Industry Innovation of the Year
4. Lorenzo Jewelry Ltd – Manufacturer of the Year – Gem-Set Jewellery

Letitia Chow, Founder of JNA, Director of Business Development – Jewellery Group at UBM Asia and Chair of the JNA Awards Judging Panel, noted, "As an important hub for the jewellery industry, Hong Kong continues to demonstrate leadership in innovation, fine craftsmanship and best business practices, as well as the advancement of the industry. I have always known that Hong Kong has some of the industry's highest achievers, and it is such a pleasure to have some of these individuals and companies recognised at the JNA Awards."
Commenting on her award, jade studies and research expert Mimi Ou Yang Chiu Mei said, "I would like to express my deepest gratitude to the judges for recognising my work and study in Fei Cui for the past decades. This award does not merely belong to me, but it goes to the whole jewellery industry of Hong Kong, Fei Cui in particular."
Founded in 1965, HKJJA has demonstrated tremendous industry leadership, nurturing and promoting Hong Kong's jewellery and jade industry both at home and overseas. Its efforts, over the past 50 years, have elevated Hong Kong to its current position of undisputed leader in the global jade jewellery business. The association said, "We would like to thank JNA for initiating this unique awards programme and recognising our passion and contributions to the jewellery industry in Hong Kong."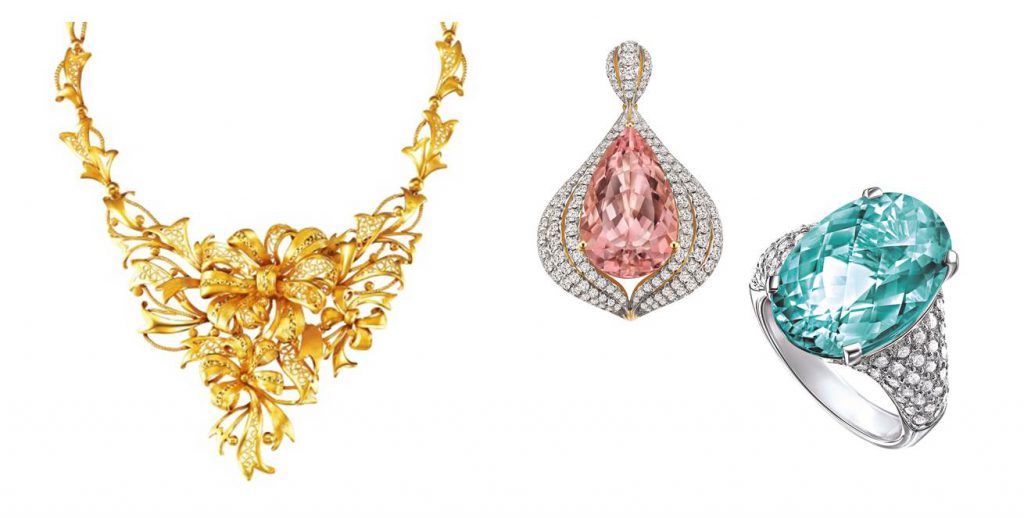 First-time recipient, Lorenzo Jewelry, has carved out leadership positions in the market, not only as a producer of fine polished gemstones, but also as a designer and manufacturer of gem-set jewellery including collections and bespoke pieces sold under its own brand. The company commented, "This honour enhances our competitiveness since the JNA Awards is only presented to companies that show outstanding performance and leadership in the jewellery industry."
The JNA Awards 2015 Ceremony and Gala Dinner was held during the September Hong Kong Jewellery & Gem Fair. The event was supported by Rio Tinto Diamonds and Chow Tai Fook as Headline Partners, with Diarough Group, Gübelin Group, Israel Diamond Institute Group of Companies, Shanghai Diamond Exchange and Guangdong Land Holdings Ltd as Honoured Partners.
Award categories for 2016 will be announced shortly in November. For the complete list of the 2015 JNA Awards Recipients, please visit http://www.jnaawards.com/.
For enquiries, please contact:
JNA Awards Marketing
UBM Asia (Hong Kong) 
+852 2516-2184
[email protected]