Hong Kong, 10 August 2023 – Anticipation is high for the "Extraordinary 40" Awards as Informa Markets Jewellery reveals today its third and final set of trailblazing individuals who are leading the way in their respective fields.
In May, the first two sets of Awardees, totalling 24 recipients, were announced.
"Extraordinary 40" is a unique tribute presented by Informa's Jewellery World Awards (JWA) in honour of two of the Group's significant milestones: the 40th edition of the industry's biggest B2B fine jewellery event, Jewellery & Gem WORLD Hong Kong (JGW), which takes place every September, and four decades of success of Informa's flagship jewellery trade publication, JNA.
'Extraordinary 40' is a powerful reminder of the impact that exceptional individuals can have on an industry. This September, we will celebrate these jewellery champions whose innovative ideas, relentless drive and remarkable achievements have transformed our community," said David Bondi, Senior Vice President of Informa Markets in Asia.
The concept of the Awards extends beyond the deserving recipients, added Celine Lau, Director of Jewellery Fairs at Informa Markets Jewellery.
"In addition to recognising the accomplishments of our 40 incredible Awardees, Extraordinary 40 is also a tribute to the numerous amazing talents in our sector who dream big and push the boundaries of what is possible," Lau continued. "They may not receive the accolades they deserve, but their hard work and dedication are no less important. Their unwavering commitment to excellence is what drives the industry forward, and their passion for the craft has the power to inspire future generations within our community."
A series of celebratory events will top off the awards during JGW in September, which marks the fair's long-awaited return to its traditional format for the first time since 2019. Formerly known as the September Hong Kong Jewellery & Gem Fair, JGW will be staged at two venues: the AsiaWorld-Expo (AWE) where jewellery materials, such as loose diamonds, coloured gemstones and pearls, will be presented from 18 to 22 September, and the Hong Kong Convention and Exhibition Centre (HKCEC), where finished jewellery, packaging solutions, tools and equipment, and jewellery industry-related technologies will be showcased from 20 to 24 September.
Presented below is the third and final set of JWA's "Extraordinary 40" Awardees:
*This list is sorted alphabetically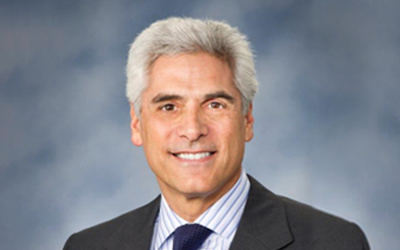 Senior Principal, Leo Schachter Diamond Group
Born and raised in Metropolitan New York, Elliot received his introduction into the diamond industry through his father-in-law, well known diamantaire, Leo Schachter, a De Beers Sightholder since 1966. Elliot received his diamond polishing and manufacturing background under the tutelage of one of New York's premier rough diamond experts, Chaim Meller. Advancing into the more commercial side of the business after several years, Elliot first managed Leo Schachter's European polished sales. During that period, he connected with Moshe and Avraham Namdar from Milan who were to become partners with Leo Schachter in a new diamond manufacturing and polished distribution business, Schachter-Namdar, in Tel Aviv. Elliot moved to Israel in 1983 to join the Namdars and together they quickly built what was to become Israel's largest diamond exporter for more than 30 years. The company was one of the earliest to realise that beneficiation would be a cornerstone of the industry and became one of the first to open a large polishing factory in Botswana in 1997. Joined by his son Dov and his brother-in-law David Greenberg, they continue building their worldwide polished distribution primarily through multi-store retail chains around the world specialising in developing proprietary programmes designed to fit the needs of local markets. Their Leo and Peonia Diamonds have become both very successful in the Far East and the US.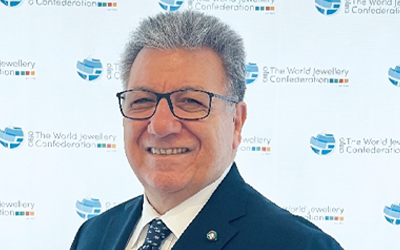 Dr. Gaetano Cavalieri PhD
President, CIBJO (The World Jewellery Confederation)

Gaetano has served for the past 20 years as president of CIBJO, the World Jewellery Confederation. Uniting national jewellery and gemstone associations from more than 40 countries and including many of the industry's major corporations and international associations, CIBJO is the industry's oldest international organisation, having been established in 1926. It covers the entire jewellery, gemstone and precious metals sectors from mine to marketplace, within each of the component sectors in the various production, manufacturing and trading centres. In 2006, Gaetano was responsible for CIBJO receiving a "Special Consultative Status" with the United Nations Economic and Social Council (ECOSOC), making it the first and only jewellery and gemstone representative to be officially recognised by the international body.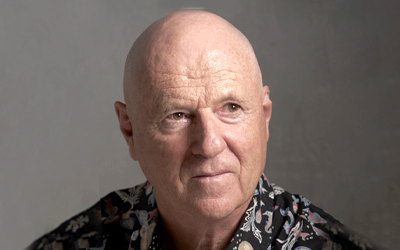 Co-Founder and Group President, Jewelmer
Jacques' legacy is forever intertwined with the golden South Sea pearl, the gem that he dedicated his life's work to perfecting in harmony with nature. His journey in the pearl industry began in French Polynesia in the 1970s, where he cultivated Tahitian pearls. Fate and his quest for adventure eventually led him to Palawan, Philippines, where he pioneered the cultivation of the golden South Sea pearl. In 1979, he co-founded Jewelmer with Filipino entrepreneur Manuel Cojuangco, and a decade later, the company produced their first golden pearl, becoming the centrepiece of Jewelmer's creations and the National Gem of the Philippines. Through his groundbreaking production process, which is carried out with utmost respect for nature, he established the golden South Sea pearl as a symbol of grace and beauty – an icon of sustainable luxury. In honour of his work in marine rescue and environmental conservation, Jacques currently serves as a Rear Admiral in the Philippine Coast Guard Auxiliary.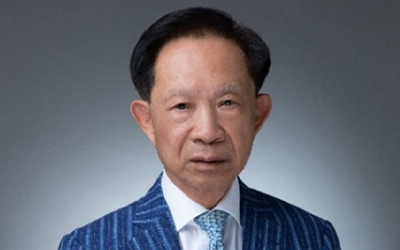 Founder and Co-President, Tahitian Pearl Association Hong Kong (TPAHK); Chairman, Rio Pearl
Johnny's journey in the world of pearls began in 1980, when he opened his first 100-square-foot jewellery boutique in Hong Kong. Three years later, he founded Rio Pearl. Fuelled by his love for pearls, Johnny founded the Tahitian Pearl Association Hong Kong (TPAHK) with the support of the Ministry of Perleculture of French Polynesia and leading pearl wholesalers. Shortly thereafter, he led a delegation from French Polynesia, headed by the Pearl Minister, on a multi-city business tour in China. The year 2010 marked a turning point for his business when Johnny began producing South Sea pearls in the Mergui Archipelago. Four years later, Rio Pearl held its first South Sea pearl auction in Hong Kong, which grew from a quarterly event to seven auctions per year. Leveraging his expertise in the pearl auction market, Johnny collaborated with the Shenzhen Jewelry Bonded Service and Trade Platform to create the first large-scale Pearl Auction in Mainland China. Today, the platform is the biggest pearl importer into Mainland China, with 150 top buyers as members.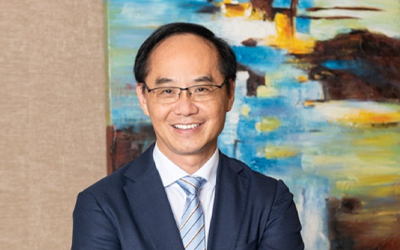 Managing Director, Chow Tai Fook Jewellery Group; Chairman, The Jewellers' and Goldsmiths' Association of Hong Kong Limited (JGAHK)
Kent's rise to legendary status in Hong Kong's jewellery industry began when he joined Chow Tai Fook in 1977. Through his passion, determination and dedication to excellence, he rose through the ranks and was appointed Managing Director of the Group in 2011. In this role, he is responsible for overseeing the Group's overall corporate management, strategy and operations. Dedicated to giving back to the community and the industry through his participation in various industry bodies and non-profit organisations, Kent has received numerous accolades, including the highest honour at the JNA Awards 2020 (now known as the Jewellery World Awards) – the "Lifetime Achievement Award." He was the recipient of the Directors of The Year Award in 2015 by The Hong Kong Institute of Directors. The Institutional Investors 2023 All-Asia Executive Team Rankings awarded him the top ranking for "Best CEO" in the Consumer/Discretionary sector in Asia (excluding Mainland China) in the Consumer/Discretionary sector, combined vote type. Additionally, he was named "Asia's Best CEO (Investor Relations)" in the 13th Asian Excellence Award 2023 by Corporate Governance Asia, an authoritative regional journal on corporate governance.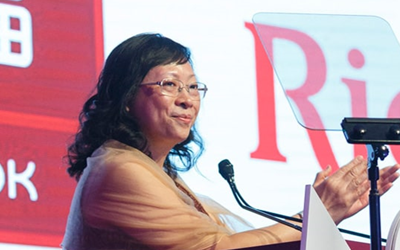 Co-Founder, JNA; Founder, Jewellery World Awards (JWA)
Letitia's path in the jewellery industry began in 1980 as the Executive-in-Charge of the De Beers Diamond Promotion Service in Southeast Asia. Her passion for promoting the growth and development of the sector in the region led her to co-found one of the jewellery industry's first professional B2B publications, Jewellery News Asia (JNA), with veteran journalist Peter Brindisi in 1983. JNA became one of the largest and most influential jewellery industry magazines in the market, and four decades later, it remains a valuable and trusted resource for the community. Letitia's endeavours went beyond publishing. As the Director of Business Development and Publishing for UBM Asia's Jewellery Group (now Informa Markets Jewellery), she launched the JNA Awards 12 years ago. In 2021, the awards programme underwent a rebranding to become the Jewellery World Awards (JWA) to reflect its expanded scope and commitment to recognising outstanding achievements and leadership in the international jewellery sector. That same year, its first regional edition, JWA Dubai, was also launched.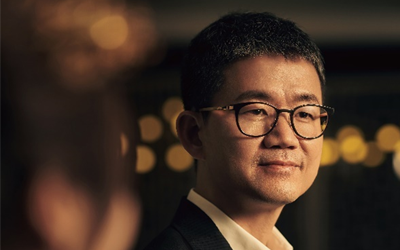 Liao Chuangbin is the CEO of CHJ Jewellery, a jewellery retail brand in China known for its fine quality and eye-catching designs. Since its founding in 1997, CHJ has been able to capture a significant share of the youth market. Chuangbin's innovative approach has helped to cultivate a new generation of gold jewellery enthusiasts, bringing fresh energy to the industry and solidifying CHJ's position as a market leader. Listed on the Shenzhen Stock Exchange in 2010, CHJ became the first IPO fashion jewellery-listed company in China's A-share market. The brand has more than 1,100 stores across China, 70% of which are franchise stores and the remaining 30% are self-operated stores. It has been recognised by Forbes as "one of the listed companies with the most potential in China" and by the World Brand Summit as one of "China's 500 most valuable brands" for nearly 20 consecutive years. A prominent figure in jewellery design promotion, Chuangbin co-founded the China Jewelry Design Awards.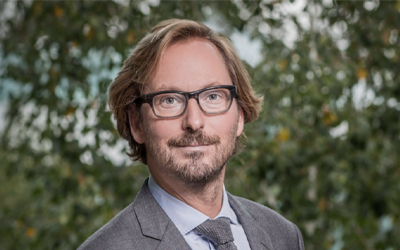 President and CEO, Van Cleef & Arpels
Nicolas made his debut with the Richemont Group in 1992, when he joined the Cartier Foundation for Contemporary Art. In 2000, he joined Van Cleef & Arpels, which had just been acquired by Richemont. He became the High Jewelry Maison's Creative and Marketing Director. In 2009 he was appointed Vice President of Van Cleef & Arpels and, a year later, he was also appointed President of Van Cleef & Arpels Americas.
In January 2013, Nicolas became President and CEO of Van Cleef & Arpels. Under his leadership, the Maison upholds the tradition of excellence, creativity and transmission, which has contributed to its reputation over the world, throughout exhibitions and L' ÉCOLE, School of Jewelry Arts, supported by Van Cleef & Arpels.
The Maison also supports artistic creation, notably in the field of dance with the Dance Reflections by Van Cleef & Arpels project. Since 2020, this initiative consists in supporting artists and institutions in promoting the choreographic repertoire, while encouraging new productions.
"Perpetuating a heritage marked by over a century of history and innovation while expressing and enriching that identity in the world of today: that is our mission," Nicolas shared.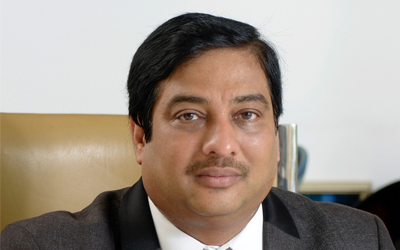 Nirmal is a highly respected figure in the global coloured gemstone industry, heading RMC Group, a company that has been exporting precious stones for over four decades. He has held multiple leadership positions, including Regional Chairman of GJPEC, Jaipur; Vice President of the Federation of Rajasthan Trade and Industries, and Director of the Indian Institute of Gems and Jewellery, Jaipur. Additionally, he has been a former President of The Jewellers Association, Jaipur for three terms and former Vice President and Treasurer of the International Colored Gemstone Association (ICA). Apart from his contributions to the industry, Nirmal is also dedicated to philanthropy and has made a significant impact through various initiatives. Notably, he sponsored the construction of an entire floor for the Indian Institute of Gems and Jewellery Building in Jaipur. He also received numerous accolades, including the Gem Dealer of the Decade Award from the Indian Diamond & Colorstone Association, Manufacturer of the Year – Coloured Gemstones from the JNA Awards (now known as the Jewellery World Awards) in 2015 and 2016, and the Lifetime Achievement Award from ICA in 2017.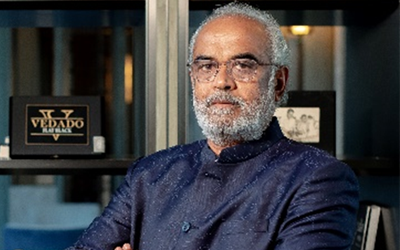 Founder, Dholakia Foundation; Founder and Chairman,
Hari Krishna Exports Pvt Ltd
Savjibhai is a notable Indian diamond tycoon, philanthropist, motivational speaker and thought leader. He is the Founder and Chairman of Hari Krishna Exports Pvt Ltd, a leading global diamond manufacturer and exporter based in Surat, India with offices in Mumbai, Hong Kong, Botswana, New York, Dubai and Antwerp. With a mission to impact millions of lives, Savjibhai founded Hari Krishna Charitable Trust in 1996, now known as the Dholakia Foundation. To date, the foundation has impacted more than 1 million lives across India, planted 2.5 million trees, implemented 50+ CSR initiatives and developed 125 lakes that store more than 8 billion litres of water benefiting 75+ villages in India. Because of his significant and immense contribution to the diamond and jewellery industry, society and the environment, Savjibhai was honoured by the Government of India in 2022 with the Padma Shri Award, the fourth-highest civilian award in the country. Through his life's journey, Savjibhai continues to be an inspiration to millions of people across the globe.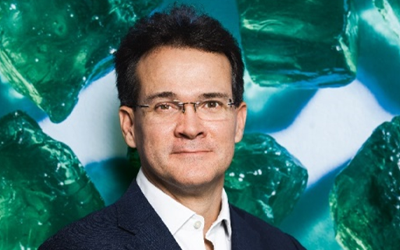 Sean graduated as a mining engineer and worked as a project financier for Deutsche Bank in Frankfurt and London specialising in independent power projects and public/private partnerships. He co-founded globalCOAL in 1998 (a company that played a central role in the commoditisation of the thermal coal industry) and the pioneering Spectron eMetals trading platform for members of the London Metals Exchange in 2000. He led the acquisition of the Kagem emerald mine in Zambia in 2007. Today, he is CEO of Gemfields and Executive Chairman of Fabergé, having served on their boards since 2008 and 2007, respectively. A fervent Afrophile, he delights in explaining how Africa has become the world's No.1 exporter of both emeralds and rubies during the last decade, and how the respective host countries are seeing more money from their resources remain "in country" than ever. Sean is passionate about conservation and actively promotes #conservationgemstones to further the contribution made by the sale of African emeralds and rubies to communities and wildlife in conservation areas in Africa.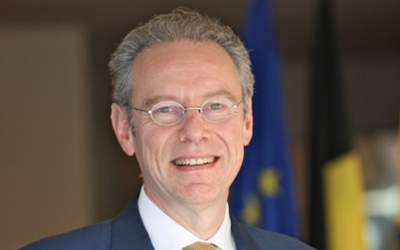 Former Chairman, World Diamond Council (WDC)
Born in 1958 in Antwerp, Stéphane is a third-generation diamantaire who has been supporting the local and international diamond industry since the 1980s. He served as Chairman of the Antwerp World Diamond Centre for three terms, Secretary-General/Treasurer of the International Diamond Manufacturers Association and Chair of the International Diamond Council.
Stéphane has been much involved with the so-called "conflict diamonds" issue. He was in contact with Canada's Permanent Representative to the UN, Ambassador Robert Fowler, in 1999. Their initial meeting took place in Antwerp, followed by another meeting at the UN headquarters in New York. The industry proposed a certification system that became the "Kimberley Process" (KP) and established the World Diamond Council (WDC) in 2000 in Antwerp in the presence of Ambassador Fowler and international dignitaries. Stéphane was elected Chairman of the WDC in 2017 and served in that capacity until May 2020. He was invited early on to join the Diamond Development Initiative and the Responsible Jewellery Council. Stéphane is currently the Chairman of the CIBJO Technological Committee, a member of the Board of Trustees at RESOLVE-Washington DC and a Board Member of the KD museum in Belgium.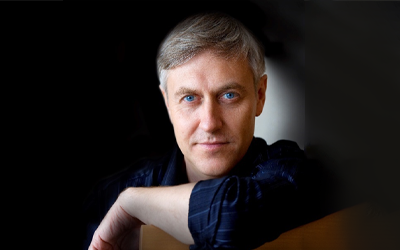 World-class gemstone artist
Victor has been perfecting his gemstone artistry for over 24 years. He began his journey after receiving initial faceting knowledge from a friend in Russia. Since then, he has come a long way and now celebrates his "golden" jubilee in the industry – 24 years corresponding to 24 karats, the highest and purest form of gold. Throughout his career, Victor has strived for perfection in his gemstone carvings. However, he soon realised that precision alone was not enough to satisfy his artistic vision. He began to incorporate symbols, images and patterns of facets into his designs and even added short texts to crystallise his ideas further. One of Victor's most remarkable creations is The World Heritage Collection, which features 12 gemstones dedicated to 12 countries, including ancient civilizations like ancient Egypt and the Roman Empire. These amazing stones have thousands of facets, and Victor uses techniques that no other cutter uses anymore, such as meeting points between frosted edges surrounded by the smallest triangles. For Victor, cutting these gems is not just a craft but an art, and these gems are undoubtedly art objects.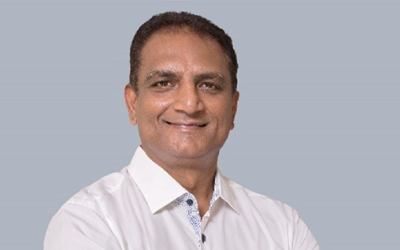 Chairman, Gem & Jewellery Export Promotion Council (GJEPC)
Vipul's visionary leadership has transformed the Indian gem and jewellery industry, propelling it to unparalleled success on the global stage. Today, India's gem and jewellery exports have reached nearly US$40 billion, making the country one of the largest exporters of gems and jewellery in the world. As the head of GJEPC, he has played a pivotal role in advocating for reforms that aim to enhance the industry's competitiveness, foster investment, stimulate innovation and promote exports. Under his leadership, GJEPC has emerged as a strong voice championing positive changes for the industry's growth and prosperity. Vipul has been a staunch supporter of the Indian government's initiatives such as "Make in India" and "Atmanirbhar Bharat," emphasising the development of the MSME sector and enhancing their export capabilities. Vipul's efforts have been instrumental in strengthening the industry's self-reliance and fostering its growth potential. He has overseen the organisation's successful participation in international exhibitions worldwide and has worked to strengthen India International Jewellery Shows (IIJS) Premiere and Signature, positioning them as leading sourcing destinations. Additionally, he has a vision to expand GJEPC's global reach through initiatives such as the International Gem & Jewellery Show and India Jewellery Exposition Centre (IJEX) in Dubai.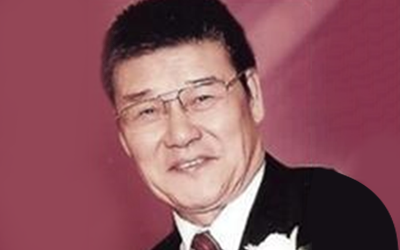 First Honorary Life Founding President, Hong Kong Gemstone Manufacturers' Association (HKGMA)
Tat Wah has dedicated himself to the service and advancement of the jewellery industry, particularly in the Greater China region, for several decades. His extensive experience and expertise have led him to hold prestigious positions within various trade associations. He has the distinguished title of First Honorary Life Founding President of the Hong Kong Gemstone Manufacturers' Association, Honorary Life President of the Hong Kong Pearl Association and Lifetime Honorary President of the Hong Kong Gold & Silver Ornaments Workers & Merchants General Union. Additionally, he carries the position of Life Honorary President of the Hong Kong & Kowloon Jade Merchants Union Association and serves as the Honorary President of the Macau Goldsmith's Guild, among other roles. His outstanding contributions have earned him recognition from the Dongguan People's Government, which bestowed upon him the title of "Dongguan Honourable Citizen."
Furthermore, Tat Wah has been named Life Honorary President and Honorary Fellow at The Professional Validation Centre of Hong Kong Business Sector, a testament to his significant impact within the industry.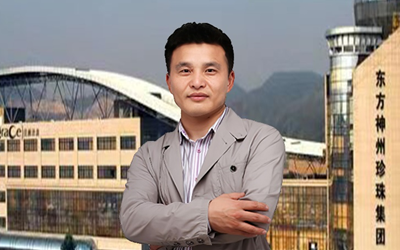 Chairman and General Manager, Grace Pearl (HK) Co Ltd
The introduction of the Edison Pearl in 2011 by Weijian has brought excitement to the pearl industry and set a new standard for Chinese freshwater pearls, proving that with innovation and dedication, anything is possible. This breakthrough not only landed Weijian and his prized pearls on the front page of The New York Times but also won him the only first prize for science and technology in the Chinese jewellery industry in 2012. Renowned for its size, lustre and colour, which are often compared to saltwater pearls, the Edison Pearl offers exceptional value to pearl lovers seeking a balance between quality and affordability. Wejian's other accolades include being named the Entrepreneur of the Year for Science and Technology Innovation in the Chinese jewellery industry in 2015 and receiving the Outstanding Contribution award to the Jewellery Industry in the 40th Anniversary of China's Reform and Opening-up in 2018. In 2019, the Edison Pearl was ranked among the top three pearl brands in terms of influence and value, and was recognised as an innovative pearl enterprise brand at the World Pearl Congress in 2020 by the Hu Run Report.
For more details about the "Extraordinary 40" Awards, visit jwawards.com. Additionally, be sure to keep an eye out for the commemorative book, "Celebrating 40 Extraordinary Years of JGW and JNA." The book will feature vignettes highlighting the achievements of the Extraordinary 40 Award recipients and will be unveiled at JGW in Hong Kong this September. Stay tuned!
About the Jewellery World Awards (JWA)
JWA celebrates innovation, best business practices and excellence in the jewellery and gemstone industry. Formerly known as the JNA Awards and established by Informa Markets Jewellery in 2012, JWA has evolved to embrace a broader range of entrants, irrespective of size, area of specialisation and geographical location. For more information, visit jwawards.com
About Informa Markets Jewellery
Informa Markets creates platforms for industries and specialist markets to trade, innovate and grow. Our global jewellery vertical, Informa Markets Jewellery, offers in-person and web-based sourcing experiences, digital solutions and dedicated B2B platforms that bring international buyers and quality sellers together in the fine jewellery, gemstone, and fashion jewellery and accessories markets. Our resources, industry experience, influence and focus as a partner are enhanced by our global jewellery portfolio consisting of fairs and events in key cities; a powerful digital platform – JewelleryNet; a dedicated Jewellery Media team, led by flagship publication, JNA; an education-based programme – Jewellery & Gem Knowledge Community, and the industry's most prestigious awards programmes – Jewellery World Awards (JWA) and its regional edition, JWA Dubai. To learn more, visit our website.
For media enquiries, please contact: