HONG KONG, 29 August 2017 – The sixth annual JNA Awards is honouring two trailblazers in the cultured pearl industry with the Lifetime Achievement Award, the awards programme's most prestigious accolade reserved for individuals whose vision and leadership have a positive and enduring impact on the world around them.
Firmin Robert Wan, the "Pearl Emperor of Tahiti," and Jacques Branellec, a pioneer in the cultivation of the golden South Sea pearl, are the recipients of the JNA Awards' highest recognition this year. This also marks the first time that the awards programme is presenting the Lifetime Achievement Award to two individuals.
Wan, founder of the Robert Wan Group, is widely credited for bringing the Tahitian pearl into the forefront of the fine jewellery industry, while Branellec, who co-founded Jewelmer with Filipino entrepreneur Manuel Cojuangco, is known for his groundbreaking work in the cultivation of golden South Sea pearls.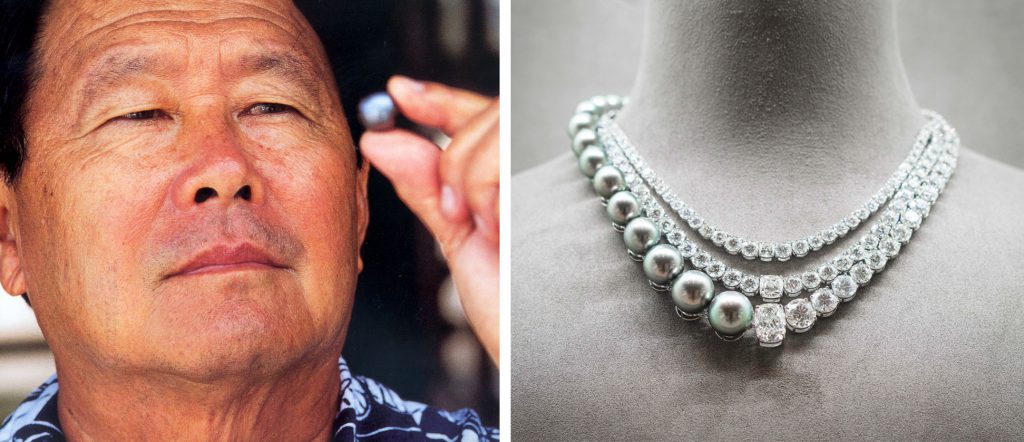 "I am extremely delighted and thankful to be the recipient of this prestigious award. Thank you JNA Awards for recognising my contributions to the jewellery industry. I have devoted my entire life to this fascinating gem. Today, I dedicate the pearl to all women who will succumb to its eternal beauty forever," Wan shared upon receiving the news of the award.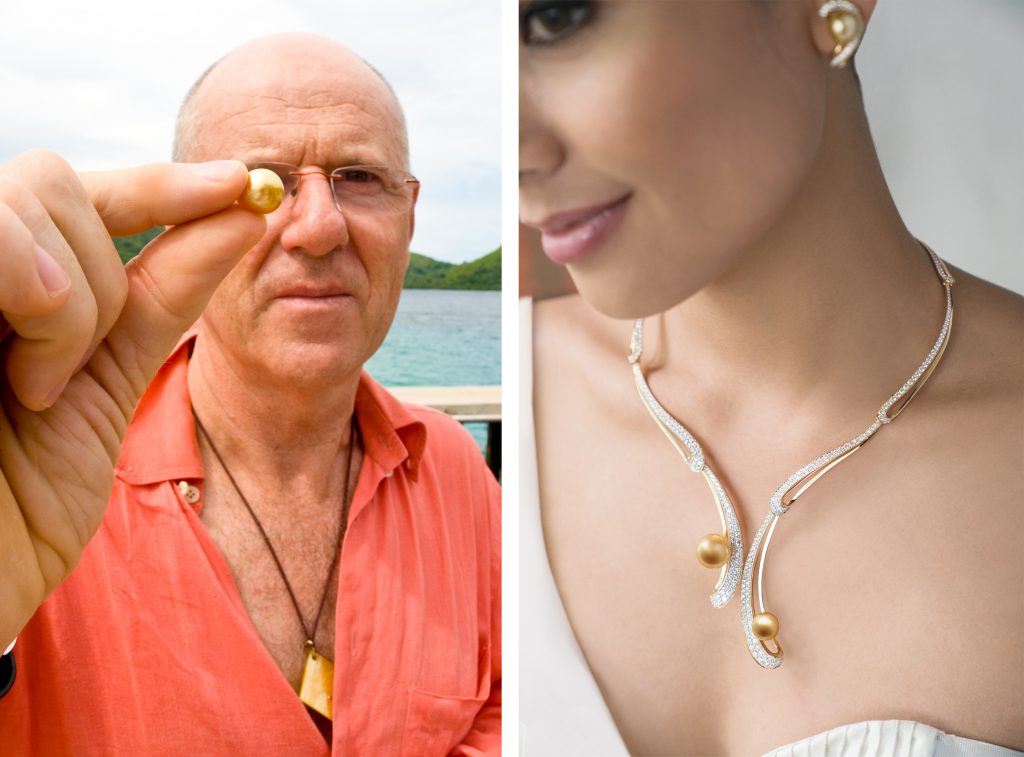 Branellec joined in, "I am deeply honoured to receive JNA's Lifetime Achievement Award. To me, it means that if one believes in rightfulness and innovates with the best intention, one will be rewarded beyond expectation. Having spent 47 years in the pearl industry, I keep in mind that humility is the key to success: to honour one's beginnings and to stay faithful to one's origins. Whether you are a manager or a pearl farmer, I believe it is important to associate value not with economic success but simply with the thought that you are a captain who has brought his ship safe to the right destination."
These two industry pillars, together with 34 Honourees that have been shortlisted across 10 categories, will be feted at the highly anticipated JNA Awards ceremony and gala dinner scheduled for 14 September in Hong Kong during the September Hong Kong Jewellery & Gem Fair.
The JNA Awards is supported by Headline Partners Chow Tai Fook and Shanghai Diamond Exchange, together with Honoured Partners KGK Group, Rio Tinto Diamonds, Guangdong Gems & Jade Exchange, and Guangdong Land Holdings Limited.
The much-anticipated awards ceremony and gala dinner is a ticketed event by application only. Interested parties can book their seats now by submitting an online application form.
Individuals and companies shortlisted as Honourees for JNA Awards 2017:
Brand of the Year – Retail
Goldendew Co Ltd – South Korea
Jewel Corner (Soft Touch Jewellers LLC) – United Arab Emirates
Shenzhen Ideal Jewellery Co Ltd – China
Tanaka Kikinzoku Jewelry K K – Japan
Industry Innovation of the Year
3D Jewellery Company Ltd – China
Chow Tai Fook Jewellery Group Ltd – Hong Kong
Gübelin Gem Lab Ltd – Switzerland
Shenzhen Lingchengben Technology Co Ltd – China
Shenzhen Perfect Love Diamond Co Ltd – China
Shenzhen Sunfeel Jewelry Co Ltd – China
Voguegold Jewellery – China
Zhejiang Angeperle Co Ltd – China
Manufacturer of the Year – Jewellery
KGK Group – Hong Kong
Shenzhen Foreway Group Co Ltd – China
Shenzhen Ganlu Jewelry Co Ltd – China
Shenzhen Gemhorn Jewelry Co Ltd – China
Outstanding Enterprise of the Year – ASEAN
China Stone Co Ltd – Thailand
Phu Nhuan Jewelry Joint Stock Company – Vietnam
Tomei Consolidated Berhad – Malaysia
Outstanding Enterprise of the Year – Greater China
Dongguan Gold Dragon Jewelry Co Ltd – China
Hiersun – China
Shenzhen Ideal Jewellery Co Ltd – China
Shenzhen Xingguangda Jewelry Industrial Co Ltd – China
Zhejiang Angeperle Co Ltd – China
Outstanding Enterprise of the Year – India
KGK Diajewels India Pvt Ltd – India
Kiran Gems Pvt Ltd – India
RMC Gems India Ltd – India
Retailer of the Year (450 outlets and below)
Kashi Jewellers – India
Phu Nhuan Jewelry Joint Stock Company – Vietnam
SK Jewellery Pte Ltd – Singapore
Tomei Consolidated Berhad – Malaysia
eSupplier of the Year
Kela – China
Kiran Gems Pvt Ltd – India
Shree Ramkrishna Exports Pvt Ltd – India
Sustainability Initiative of the Year
J Hunter Pearls Fiji (Ltd) – Fiji
KGK Diajewels India Pvt Ltd – India
PANDORA PRODUCTION CO LTD – Thailand
Young Entrepreneur of the Year (Age 40 and below)
Chau Tsankwan, Shenzhen Batar Investment Holding Group Co Ltd – China
Qi Xiao Man, Zhejiang Angeperle Co Ltd – China
Rihen Mehta, 7Cs Group – United Arab Emirates 
Zhang Guo Tao, Shenzhen Darry Jewelry Co Ltd – China