HONG KONG, 25 October 2018 –Shanghai Gems & Jade Exchange (CSGJE) officially becomes an Honoured Partner in the highly anticipated JNA Awards 2019. The company joins a prestigious roster of partners currently led by Headline Partners Chow Tai Fook Jewellery Group, Shanghai Diamond Exchange and the Bahrain Institute for Pearls and Gemstones (DANAT); as well as fellow Honoured Partners KGK Group and Guangdong Land Holdings Limited.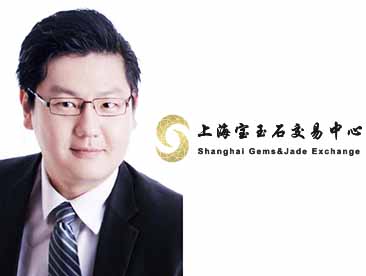 Letitia Chow, Chairperson of the JNA Awards, Founder of JNA and Director of Business Development–Jewellery Group at UBM Asia, said, "China is one of the biggest jewellery markets in the world. It is rapidly catching up with the international jewellery and gemstone industry in terms of standards and pace. With CSGJE, an important trading platform, on board as an Honoured Partner, the core values of the JNA Awards will definitely be promoted to a broader range of companies and individuals in the trade, especially in China."
Simon Chan, Co-Founder, Member of the Board and Executive Vice President of CSGJE, believes that the JNA Awards provides an international platform for driving innovative breakthroughs and encouraging the industry to share successful experiences. "CSGJE was delighted to be invited to witness the announcement of the recipients of the seventh edition of the JNA Awards. I believe that industry leaders and elites recognised in the evening will continue to be pioneering champions of innovation and advancement for the jewellery industry. Together, they will create a better future for the trade. I am honoured that CSGJE will be a part of this meaningful initiative from now on," he said.
Established in 2014 with the approval of Shanghai Municipal Government, Shanghai Gems & Jade Exchange aims to grow its influence in the international sphere by adhering to its primary principles of fairness, impartiality and openness. The company also advocates innovation, advancement and compliance within the trade. Since its inception, it has worked towards its goal and has carried out cross-border trade cooperation with major gemstone origin countries around the world.
Shanghai Gems & Jade Exchange also aims to build a professional trading platform by providing high-quality services. These include bonded warehousing, trade logistics, exhibition and sales, and other supporting services to jewellery enterprises and businesses both locally and globally.
And now, through its partnership with the JNA Awards, the company is also able to support one of the most influential awards programmes of the international jewellery and gemstone industry.
The JNA Awards 2018 Ceremony and Gala Dinner was successfully held on 17 September, where a total of 16 Recipients were honoured across 13 categories. For the full list of recipients, please visit the JNA Awards website here.