JGW, JNA to pay tribute to 40 exceptional change-makers at 40th anniversary celebration in Hong Kong this September
HONG KONG, 31 May 2023 – Informa Markets Jewellery announced today the second batch of "Extraordinary 40" Awardees who will be recognised at the 40th anniversary celebration of Jewellery & Gem WORLD Hong Kong (JGW) and JNA in September. This group of 12 visionary pioneers, creatives and experts is joining the first set of industry champions that was presented in early May. The announcement of the third and final list of recipients is scheduled for June.
A special edition of the Jewellery World Awards (JWA), "Extraordinary 40" honours 40 individuals whose exceptional talent, leadership and innovation in the field of jewellery have had a positive and transformative impact on the industry, and whose combined legacy continues to inspire and shape its future for generations to come. The tribute also draws a connection between the changes and developments seen in the trade over the last 40 years and the evolution of JGW and JNA, underscoring the ways in which these forces have worked together to propel the sector forward.
"We cannot think of a better way to celebrate JGW and JNA's 40 extraordinary years than by recognising those who have made and continue to make an indelible mark in the jewellery world. These individuals are shaping the course of the jewellery trade's growth and advancement, and we are honoured to celebrate their achievements," said David Bondi, Senior Vice President of Informa Markets in Asia.
Celine Lau, Director of Jewellery Fairs at Informa Markets Jewellery, added, "Although our list of 40 Awardees is only a small representation of the many incredible trailblazers in our community, we hope this recognition brings attention to all those who have played a key role in shaping our industry and made our 40-year journey possible. We pay homage to those who have paved the way for new ideas and innovations, as well as those driving our industry towards an exciting and dynamic future."
The Awards programme will culminate in a series of celebrations during JGW in September, which will also mark the return of the world's No. 1 B2B fine jewellery event to its traditional format for the first time since 2019. Previously known as the September Hong Kong Jewellery & Gem Fair, the sourcing event will be held in two venues: the AsiaWorld-Expo (AWE) where jewellery materials, such as loose diamonds, coloured gemstones and pearls, will be exhibited from 18 to 22 September, and the Hong Kong Convention and Exhibition Centre (HKCEC), where finished jewellery, packaging solutions, tools and equipment, and jewellery industry-related technologies will be unveiled from 20 to 24 September.
Informa Markets Jewellery is the driving force behind JGW, and its sister show, Jewellery & Gem ASIA Hong Kong (JGA), which is also making its highly anticipated return to the global stage from 22 to 25 June at the HKCEC with more than 1,600 exhibitors. It is the publisher of JNA, one of the trade's top sources of market intelligence and exclusive content, and organiser of JWA and its regional edition, JWA Dubai, two prestigious awards programmes that honour innovation, best business practices and excellence in the industry.
Presented below is the second set of JWA's "Extraordinary 40" Awardees:
*This list is sorted alphabetically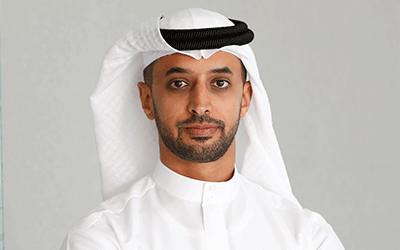 Executive Chairman and CEO, DMCC (Dubai Multi Commodities Centre)
Ahmed plays a pivotal role in the success of DMCC, the world's most interconnected free zone and Government of Dubai Authority on commodities trade and enterprise. A creative thinker, he has been central to the conceptualisation and development of DMCC for over 20 years. With his foresight and perseverance, Ahmed helped lay down the foundation for what would eventually transform Dubai into the world's leading rough diamond trading hub. Today, DMCC's Dubai Diamond Exchange stands as the largest tender facility in the world and is the only trading exchange for gemstones in the GCC that is affiliated with the World Federation of Diamond Bourses (WFDB). Driven by his passion for expansion and growth, Ahmed has made it his mission to explore new markets and new partnerships to strengthen Dubai's status as the global hub for commodities trade.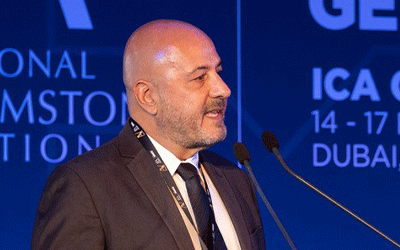 Director, Ben Sabbagh Bros; former President of the International Colored Gemstone Association (ICA)
A second-generation family business leader in the coloured gemstone industry, Clement is widely recognised as a passionate advocate for the gemstone trade. He has worked tirelessly to promote the growth and development of the sector, serving as one of the driving forces behind the International Colored Gemstone Association (ICA), the only worldwide body created to promote and benefit the gem community. With a decade of experience on the ICA board, Clement was unanimously elected as its president from 2017 to 2023, the longest tenure in ICA history. Under his leadership, the organisation not only navigated the unprecedented challenges of the pandemic, but also spearheaded pioneering initiatives that reflected the constantly evolving nature of the sector. Clement's dedication and vision have had a profound impact on the industry, shaping its direction and guiding its growth.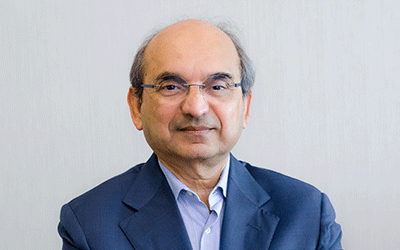 Chairman Emeritus, Rosy Blue Alliance
Dilip is highly esteemed in the global diamond industry, having led Rosy Blue, a prominent family business, as CEO from 1973 to 2007. Under his guidance, Rosy Blue flourished into a global powerhouse, generating an impressive US$2 billion in revenue. The company's operations expanded across four continents, encompassing sales, manufacturing and financing. Dilip's achievements were acknowledged through the prestigious title of Baron, bestowed by the King of Belgium, honouring his invaluable contribution on Belgian businesses. While maintaining his strategic investment in Rosy Blue, Dilip now focuses on providing senior advisory services. With his extensive experience in the jewellery industry, including the development of lab-grown diamonds, he possesses a comprehensive understanding of the evolving jewellery retail landscape. Dilip believes in embracing change and focusing on the silver lining.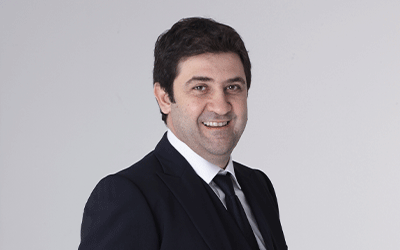 Emil is a leading figure in Türkiye's diamond jewellery industry and the visionary founder of Zen Diamond. Under his guidance, Zen Diamond has emerged as a global industry player, producing and selling an impressive 40,000 pieces of jewellery every month. The company's pioneering television advertising campaign, which ran uninterrupted for 365 days, was a first in Türkiye's jewellery sector and significantly boosted local demand for diamond jewellery. Moreover, their innovative designs have inspired other companies to expand their market share. Thanks to Emil's foresight, Zen Diamond's remarkable success has helped raise Türkiye's global profile, with the company being ranked as the country's top diamond jewellery exporter for three consecutive years (2020 to 2022) according to the reports of the Jewellery Exporters' Association.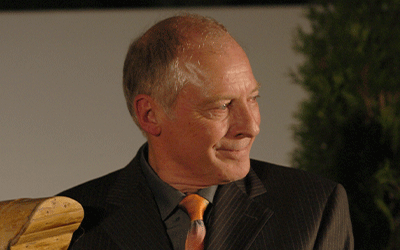 Founder, The Munich Show (Mineralientage München)
A giant in the field of mineralogy, Johannes has collected numerous accolades in a career spanning over six decades, including the John S. White International Mineral Legacy Award, which he received alongside his wife, Hermi, and his son, Christoph. He devoted his life to promoting mineral education, culminating in the creation of The Munich Show – Europe's largest annual mineral fair – in 1964. This tradition lives on through his son, Christoph, who is taking the much-loved fair to the next level. This October, The Munich Show is celebrating its 60th anniversary – a testament to a community's enduring passion for minerals and gemstones that has driven it from its humble beginnings to its current position as a major force in the industry.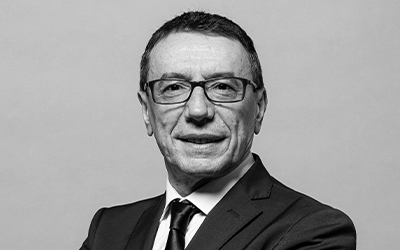 President, Gold & Silver Italian Group
As President of the Vicenza-based Gold & Silver Italian Group, Paolo is a key figure in promoting the quality and creativity of Italian jewellery worldwide. Since taking on the role in 2017, he has led the consortium to expand its reach and market by championing the "Made in Italy" brand globally. Under his guidance, the consortium has participated in international events to showcase its members' expertise and attract potential customers, from a trade show in Indonesia to a business-matching event in South Korea. During the pandemic, the consortium's members took advantage of the mandatory closures to invest in training and technology to improve digitalisation and remote-working capabilities. With Paolo at the helm, the consortium continues to shine as a beacon of Italian craftsmanship and quality in the global jewellery industry.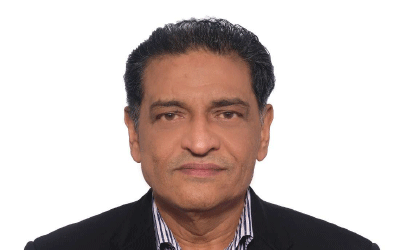 Ramesh's exceptional leadership has been a driving force behind the remarkable success of KARP Group. Under his visionary guidance, the company has set new standards in diamond grading, sales, distribution and marketing, earning a well-deserved reputation as one of the most respected diamond companies in India and beyond for nearly six decades. He also pushed for the development of innovative concepts, research-oriented development planning and global strategic alliances. His efforts have resulted in a significant increase in KARP's market share, particularly in expanding the Group's reach into key Asian markets such as China and Southeast Asia. In addition to his other accomplishments, Ramesh played a key role in establishing the Hong Kong Indian Diamond Association (HKIDA) in 2015, with the primary mission of promoting trust among consumers in the diamond industry.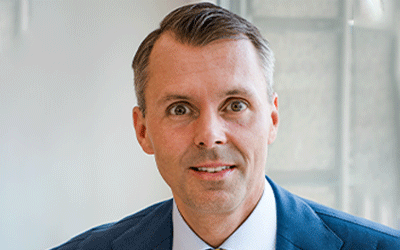 President, House of Gübelin
Raphael has been instrumental in the growth of the House of Gübelin, a highly respected name in the jewellery industry with roots dating back to 1854. As the sixth-generation leader, Raphael ensures that Gübelin stays true to its founding principles of authenticity, competence and inspiration, guided by the pioneering spirit the Swiss family-owned firm is known for. Under Raphael's direction, the House has expanded its services, with the Gübelin Gem Lab, Gübelin Academy and Gübelin Jewellery leading the way. He launched Provenance Proof, which uses Physical Tracers to document the journey of a gem, and the Provenance Proof Blockchain, the world's first digital ledger for tracking coloured gemstones. This showcases Raphael's commitment to transparency and sustainability in the industry, further cementing Gübelin's position as a leader. The Gübelin Gem Lab celebrates its 100th anniversary this year and has introduced Gemtelligence, a groundbreaking technology that employs artificial intelligence to enhance gemstone analysis.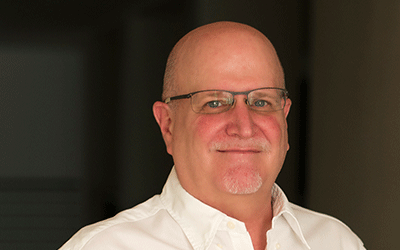 World-renowned Gemmologist and Author of the 'Ruby & Sapphire' books
Widely recognised as one of the world's foremost experts on ruby and sapphire, Richard has over 170 articles and several books to his name. He won the Edward J. Gübelin Most Valuable Article Award from Gems & Gemology in 2004, the Richard T. Liddicoat Journalism Award in 2005 and the Antonio C. Bonanno Award for Excellence in Gemology in 2010. The Association Française de Gemmologie named him one of the 50 most important figures in the history of gems since antiquity in 2013. In 2014, he founded Lotus Gemology, a gemmological laboratory specialising in identification, treatment detection and origin determination of coloured stones. His book, Ruby & Sapphire • A Gemologist's Guide, co-authored with his wife and daughter, is widely regarded as the most complete book ever published on a single gem species. Richard's latest book, Jade • A Gemologist's Guide, was published in 2022.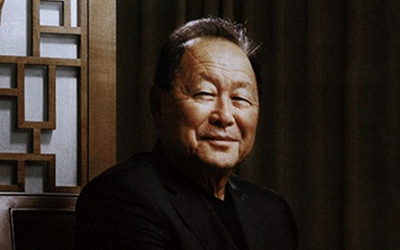 Founder, Robert Wan Group
Known as the "Emperor of Tahitian Pearls," Robert is one of the most beloved figures in the industry. Since 1973, he has been passionate about pearl farming and has dedicated his life to unlocking the secrets of Tahitian pearl cultivation. He has built an extraordinary legacy, from establishing the Robert Wan Pearl Museum in Papeete to creating his own luxury pearl jewellery line. One of Robert's proudest achievements was when his Tahitian pearls received the prestigious GIA certificate, elevating them to the same status as diamonds and other precious gems. What truly sets Robert apart, however, is his unwavering commitment to excellence and his love for pearls. He is not only a master pearl farmer; he is also a true gem in the industry.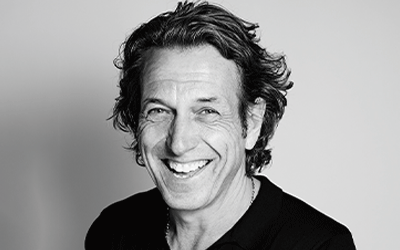 Founder & Creative Director, Stephen Webster London
Stephen is one of the most prominent jewellery designers of his generation. With a career spanning four decades, the legendary jewellery artist continues to break the rules of fine jewellery with designs that are intelligent, thought-provoking and visionary. His keen eye for detail, commitment to ethical production and respect for traditional British craftsmanship and goldsmithing have earned him numerous accolades, including an honorary Master of Arts degree from the University of Creative Arts in 2007. In 2013, HRH The Prince of Wales presented Stephen with an MBE for his services to the British jewellery industry. He was named Jewellery Designer of the Year at the 13th annual GEM Awards in 2015 and won the Couture Design Award for "Best in Innovation" in 2018. Stephen also has the distinction of winning the inaugural Grosvenor Sustainability Award in 2021, and the Mayfair Times "Friend of the Earth" Award in January 2023.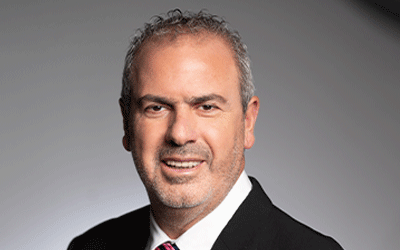 President, World Federation of Diamond Bourses (WFDB)
A prominent and widely respected figure in the diamond industry, Yoram Dvash held leadership positions in the Israeli diamond sector, including President of the Israel Diamond Exchange (IDE) and Chairman of the Israel Diamond Institute, before becoming President of the WFDB in 2020. He is known for promoting the industry through initiatives such as GET-Diamonds, WFDB's global B2B trading platform for polished diamonds, and advocating for diamond traceability and sustainability. As President of the IDE, he led the opening of relations with the Dubai Diamond Exchange immediately after the signing of the Abraham Accords. Yoram has also taken the lead in social welfare initiatives, such as the Diamond Aid campaign in 2021, to raise funds industry-wide for COVID vaccinations for Indian diamond workers, as well as recently leading the industry outcry against Christie's Nazi-tainted Horten auction and demanding that all profits be donated to benefit Holocaust survivors, education and research.
For more details about the "Extraordinary 40" Awards, visit jwawards.com. Additionally, be sure to keep an eye out for the commemorative book, "Celebrating 40 Extraordinary Years of JGW and JNA." The book will feature vignettes highlighting the achievements of the Extraordinary 40 Award recipients, and will be unveiled by Informa Markets Jewellery at JGW in Hong Kong this September. Stay tuned!
About the Jewellery World Awards (JWA)
JWA celebrates innovation, best business practices and excellence in the jewellery and gemstone industry. Formerly known as the JNA Awards and established by Informa Markets Jewellery in 2012, JWA has evolved to embrace a broader range of entrants, irrespective of size, area of specialisation and geographical location. For more information, visit jwawards.com
About Informa Markets Jewellery
Informa Markets creates platforms for industries and specialist markets to trade, innovate and grow. Our global jewellery vertical, Informa Markets Jewellery, offers in-person and web-based sourcing experiences, digital solutions and dedicated B2B platforms that bring international buyers and quality sellers together in the fine jewellery, gemstone, and fashion jewellery and accessories markets. Our resources, industry experience, influence and focus as a partner are enhanced by our global jewellery portfolio consisting of fairs and events in key cities; a powerful digital platform – JewelleryNet; a dedicated Jewellery Media team, led by flagship publication, JNA; an education-based programme – Jewellery & Gem Knowledge Community, and the industry's most prestigious awards programmes – Jewellery World Awards (JWA) and its regional edition, JWA Dubai. To learn more, visit our website.
For media enquiries, please contact: